Every experience is unique and, therefore, important for us.

We welcome new ideas and nurture talent to grow and create together!
Perks & Benefits
for Employees
Sessions with a psychologist
Taking care of the psychological health of employees is a modern standard for any progressive company. We strive to create a comfortable atmosphere in the team. If any of our team members need the help of a specialist, we are ready to assist.
It is very important to work not only the head but also the muscles to keep toned, which is why free training is available to our employees. The range of classes is extensive, from yoga and Pilates to strength and TRX workouts.
Corporate merch
Merch for us is not just a stylish hoodie or a funky shopper. They are items lovingly designed to encapsulate the ideas of a professional community with common goals.
Learning foreign languages opens up many opportunities. Do you want to improve your skills or even learn an interesting language for you from scratch? We are ready to give you this opportunity!...
Snacks and drinks in the office
No, it's not the banal "cookies and tea" as many companies write. A full and delicious lunch is essential, so there is always food from "Vkusvilla" and "Yandex Shop" waiting for you in our office.
A system of motivation in the form of champagne
To further motivate employees, we have created an entire marketplace where you can find almost anything, from a master class on brewing to an electric scooter! Save your shampoos and make yourself happy with nice gifts.
We want to grow with our employees, so we compensate them for the cost of training courses they need.
Cases that we
are proud of
The result of our effective work is successful cases. Take a look at some of them!
We Collaborate With Industry Leaders
Our clients: NUUM Neobank, Chestny ZNAK, Lamoda, and other top companies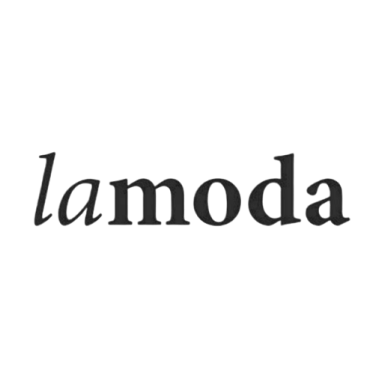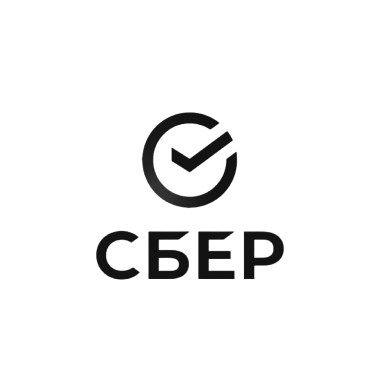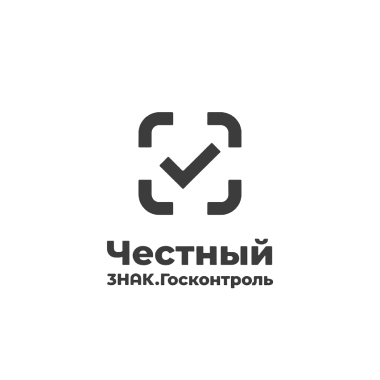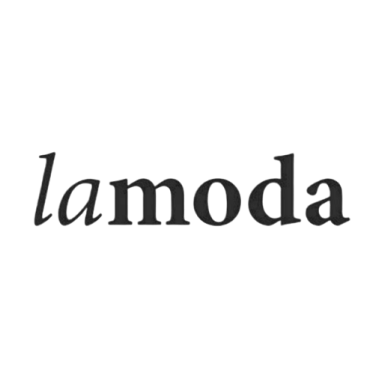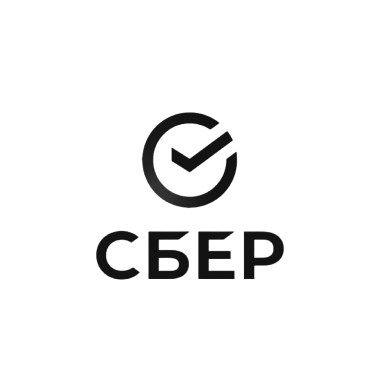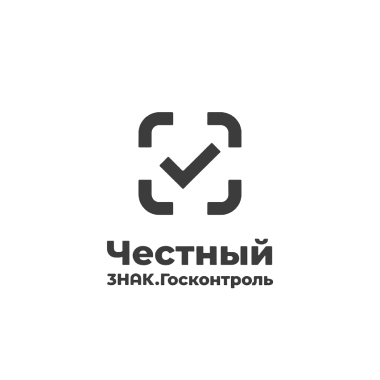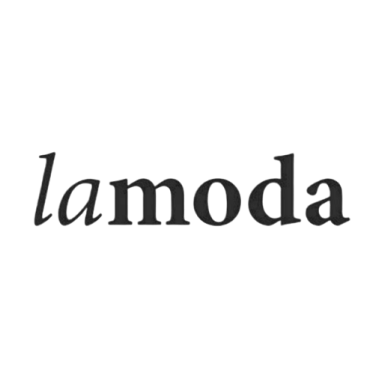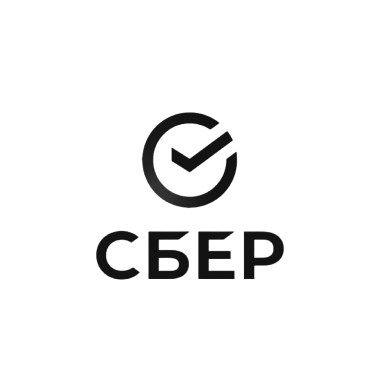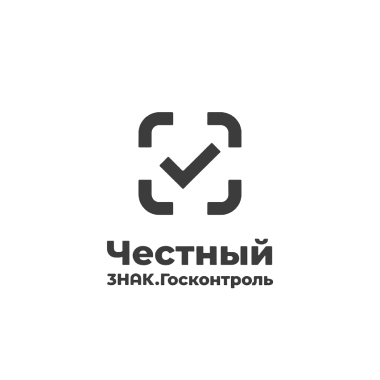 Kick-offs
We not only work together, but also have fun. It's not just about corporate parties, but something more — choose anything you like!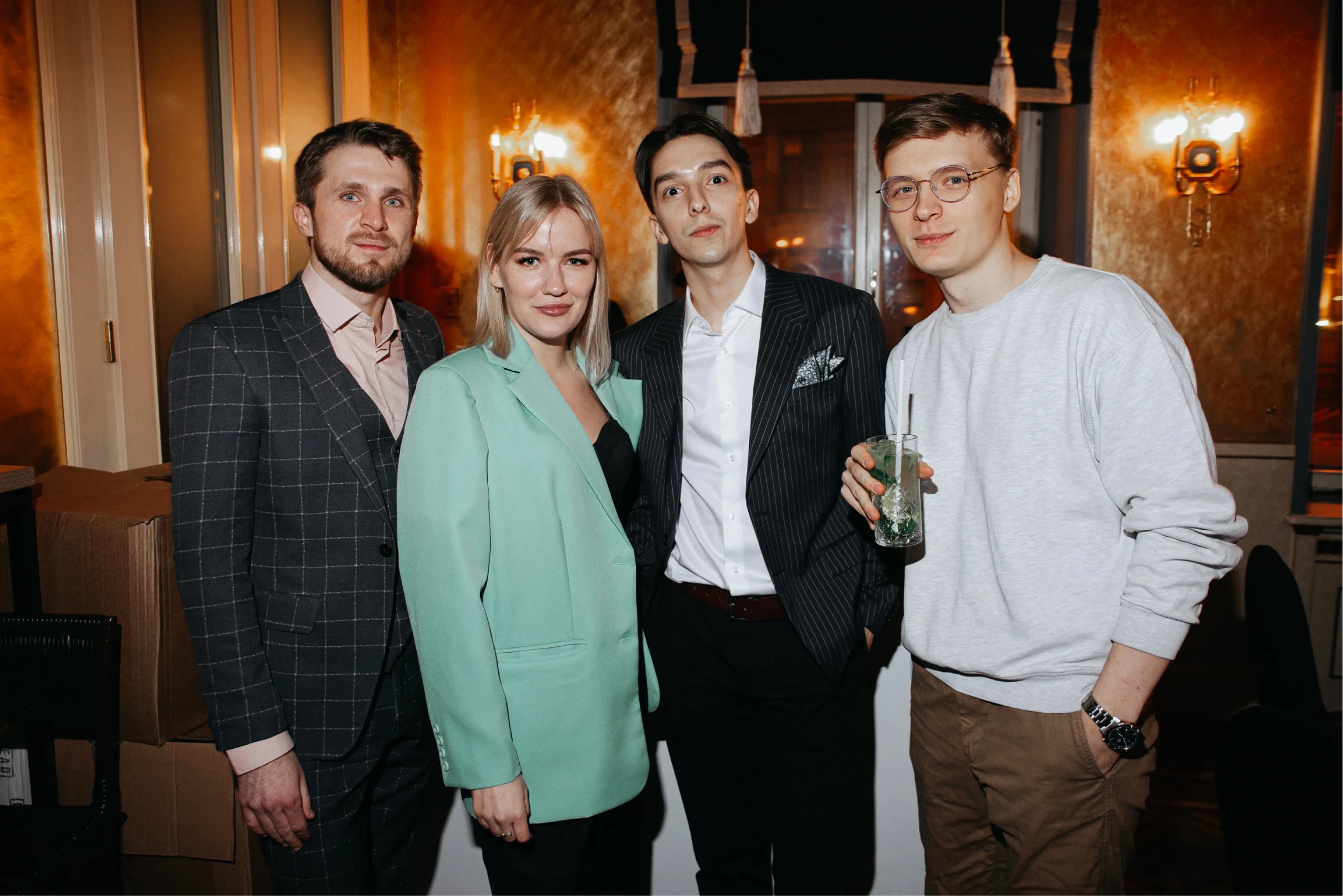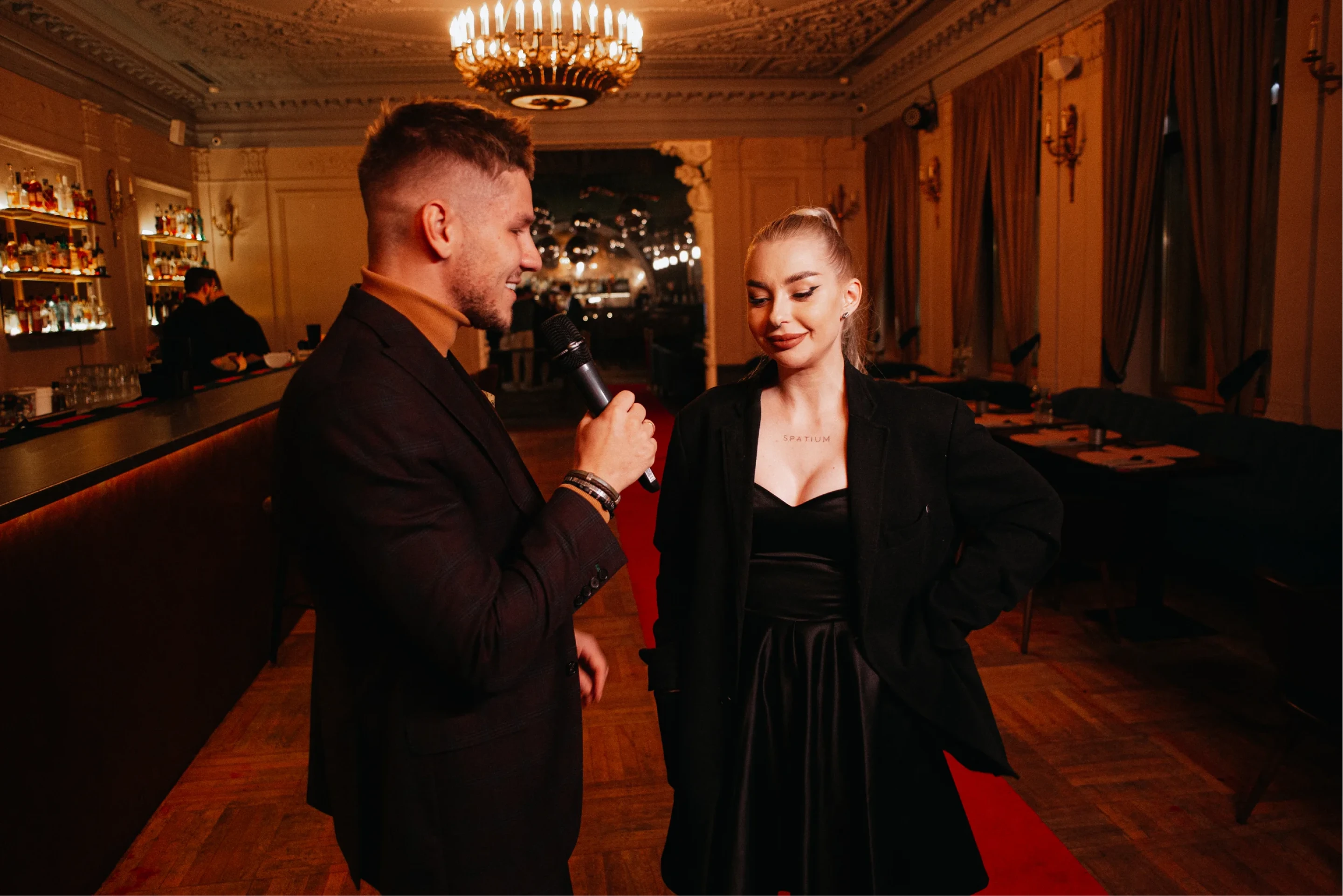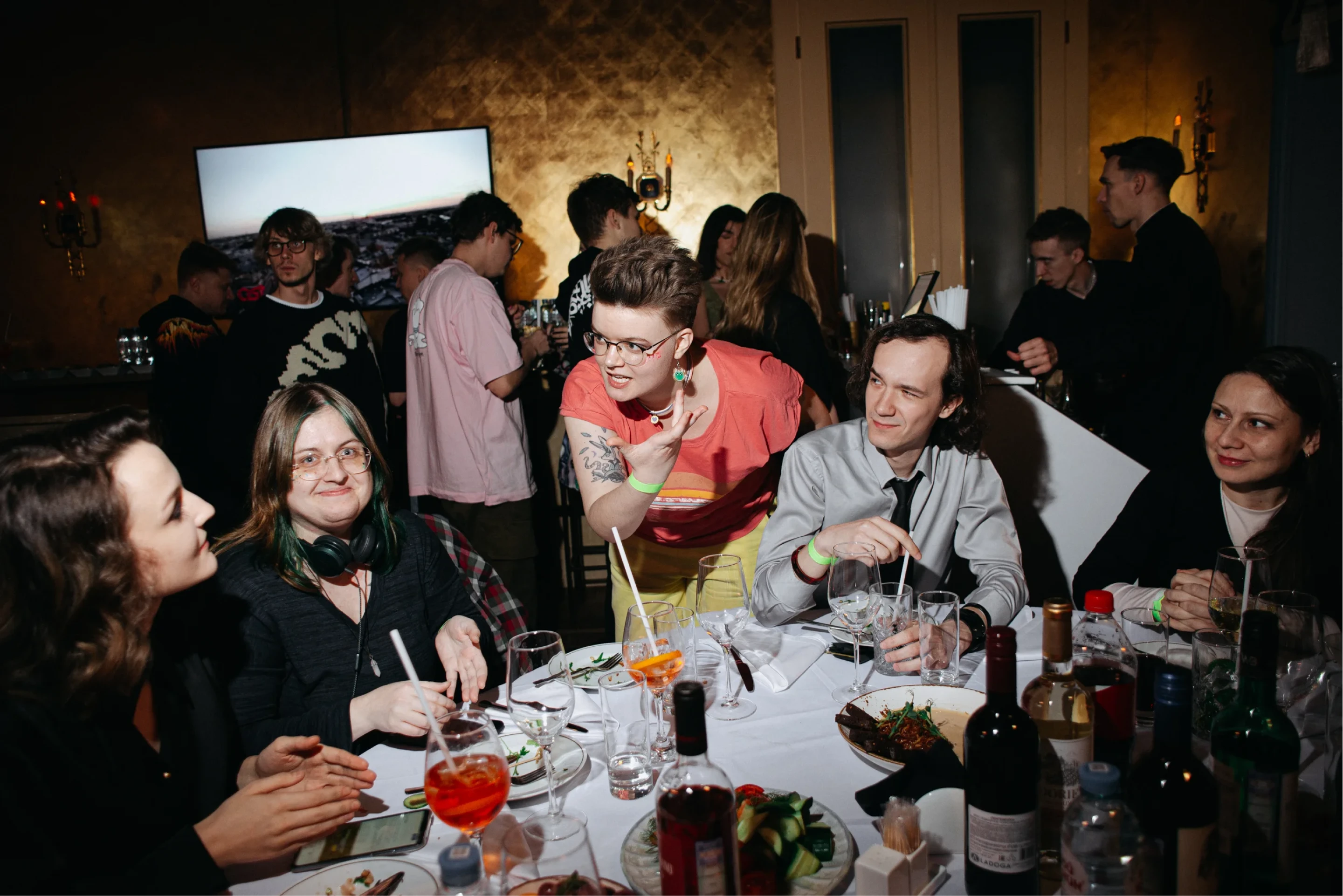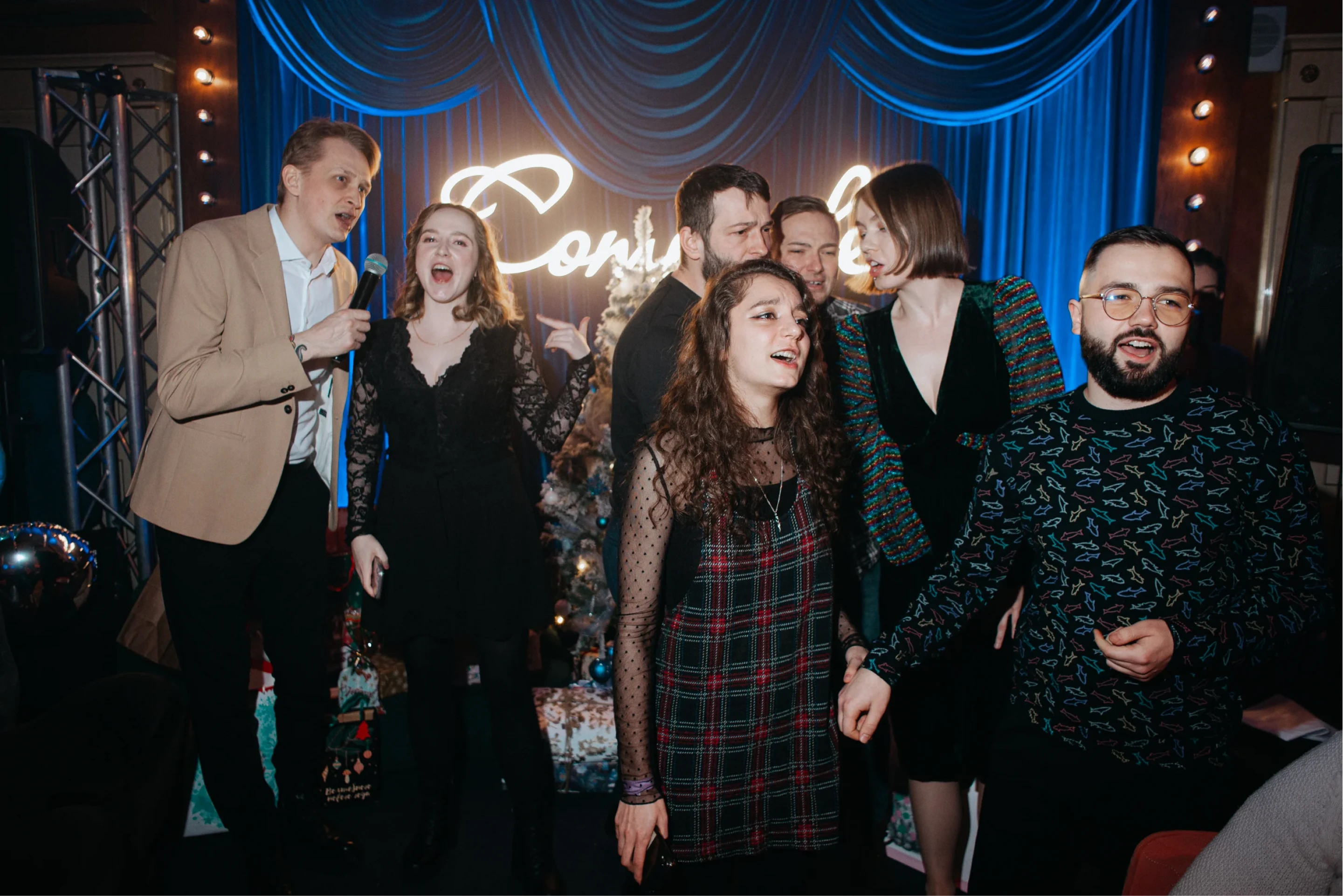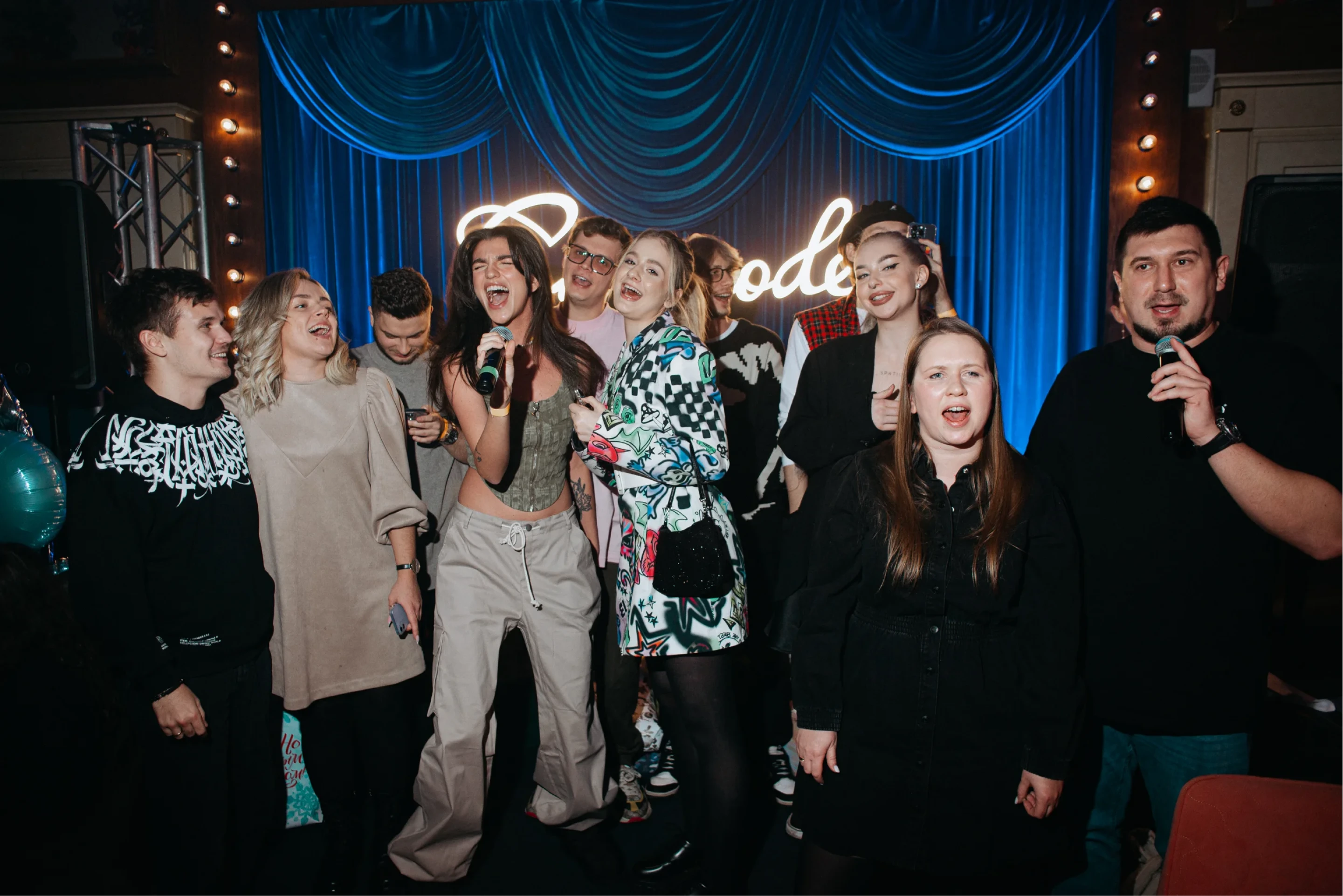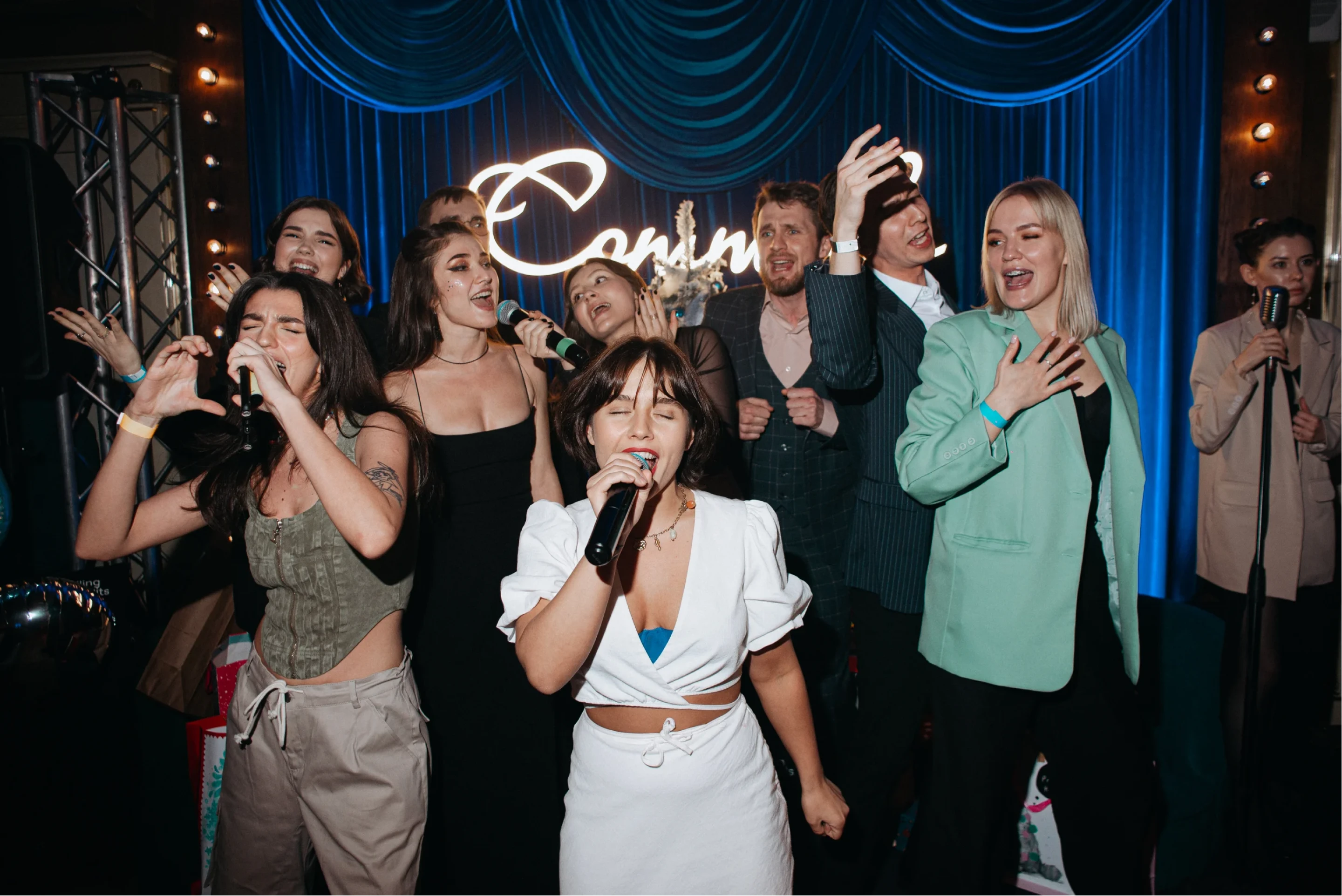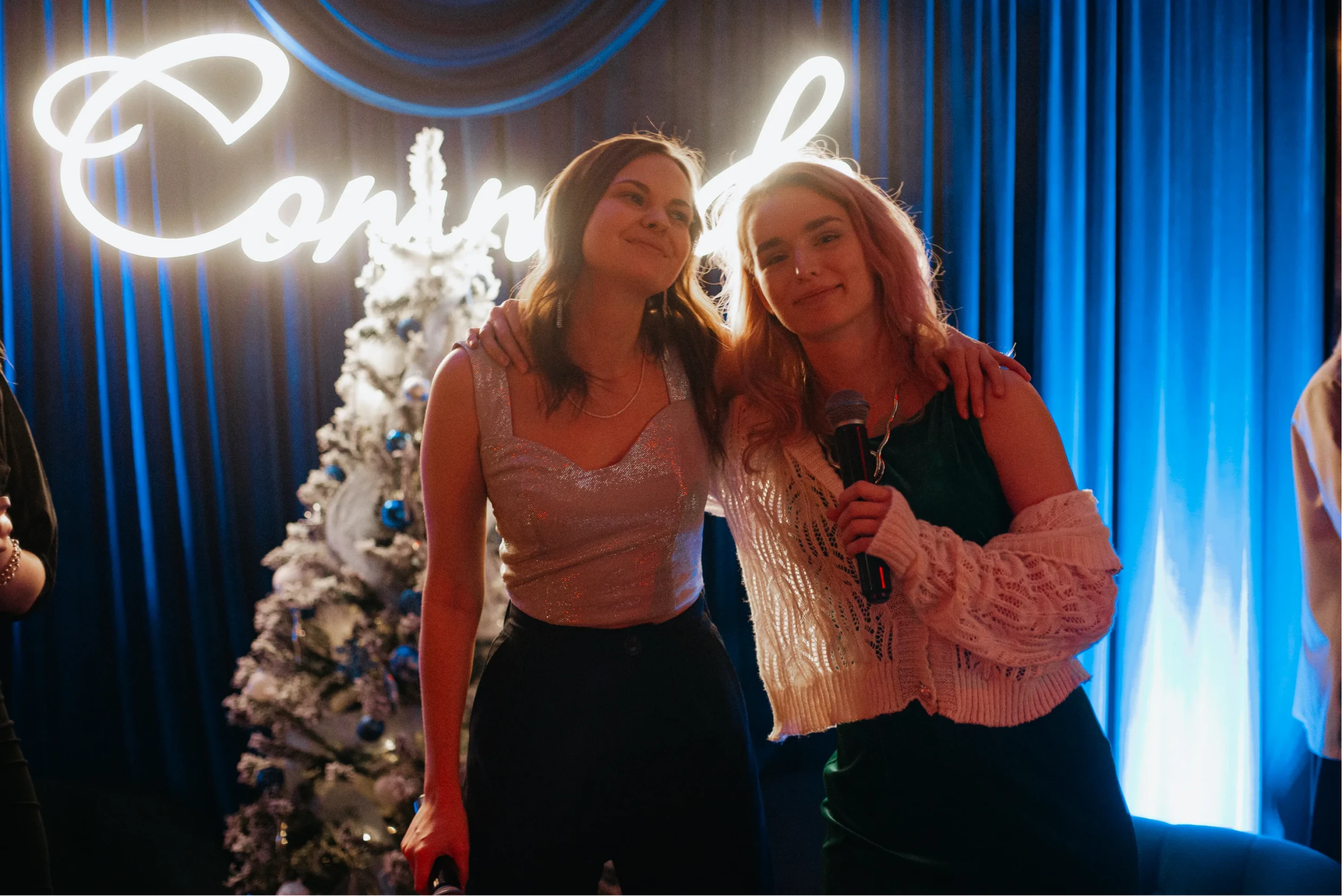 New Years party 2023
2022 was not an easy year, but we managed and spent it beautifully at a traditional corporate party. Look how it was!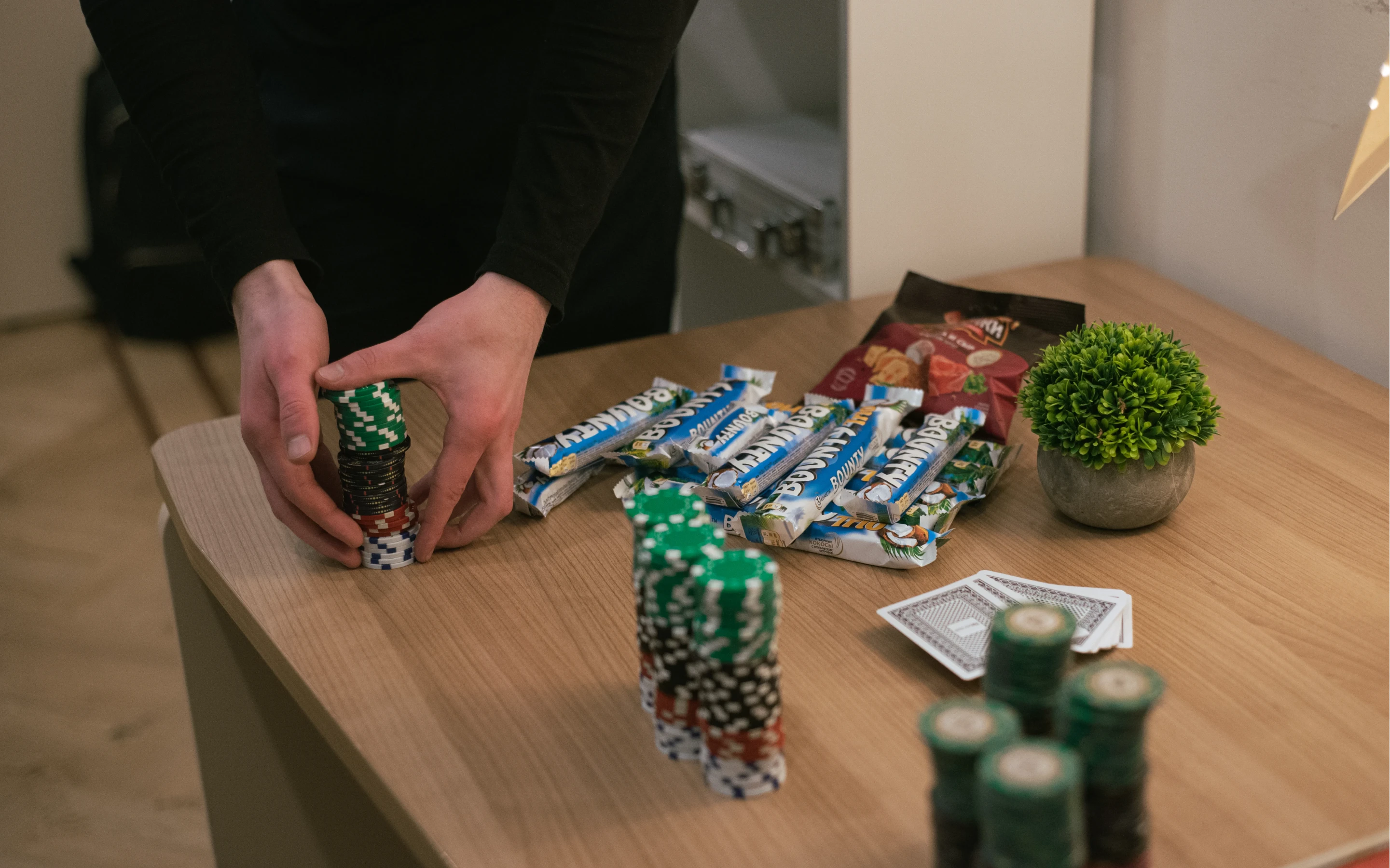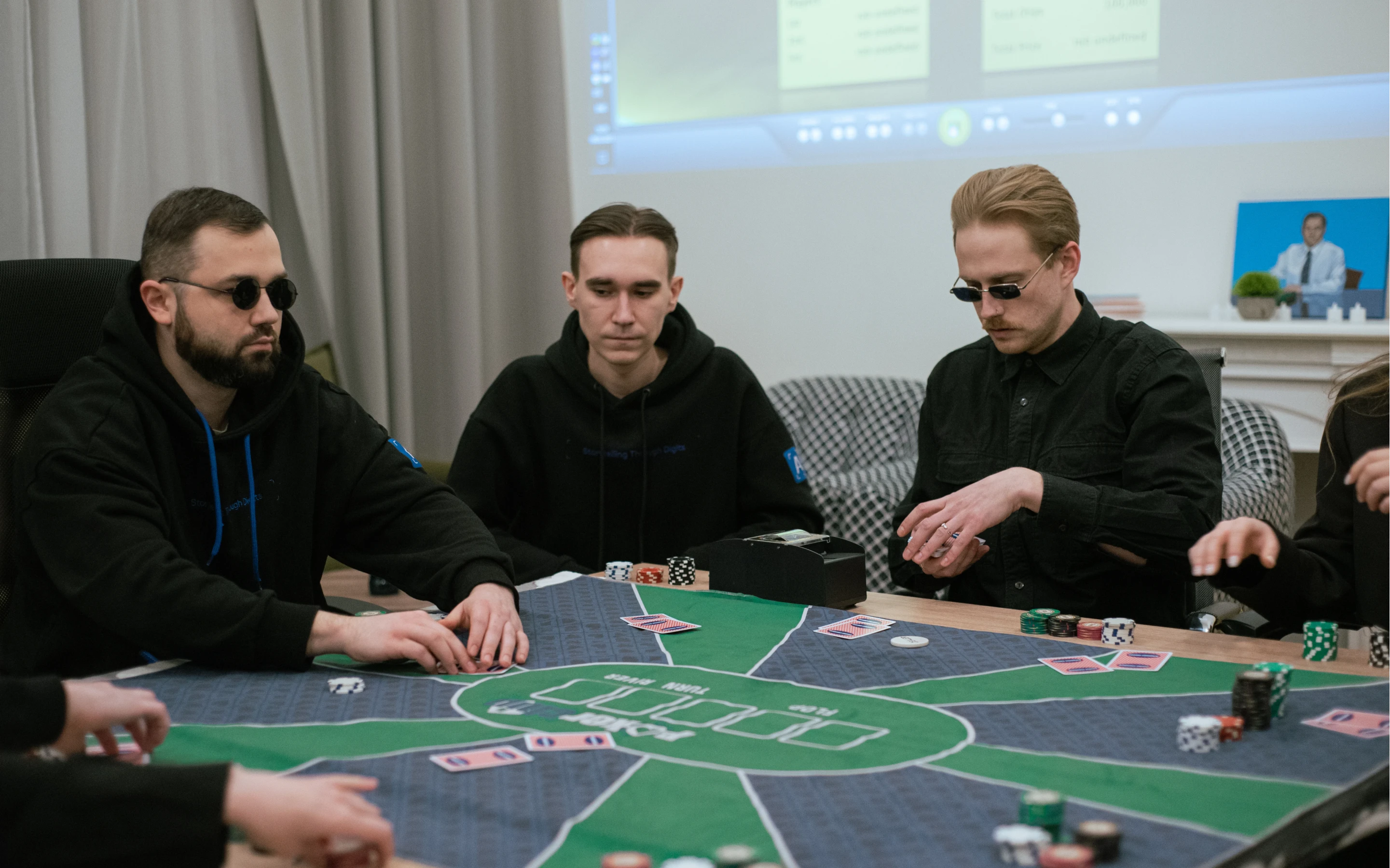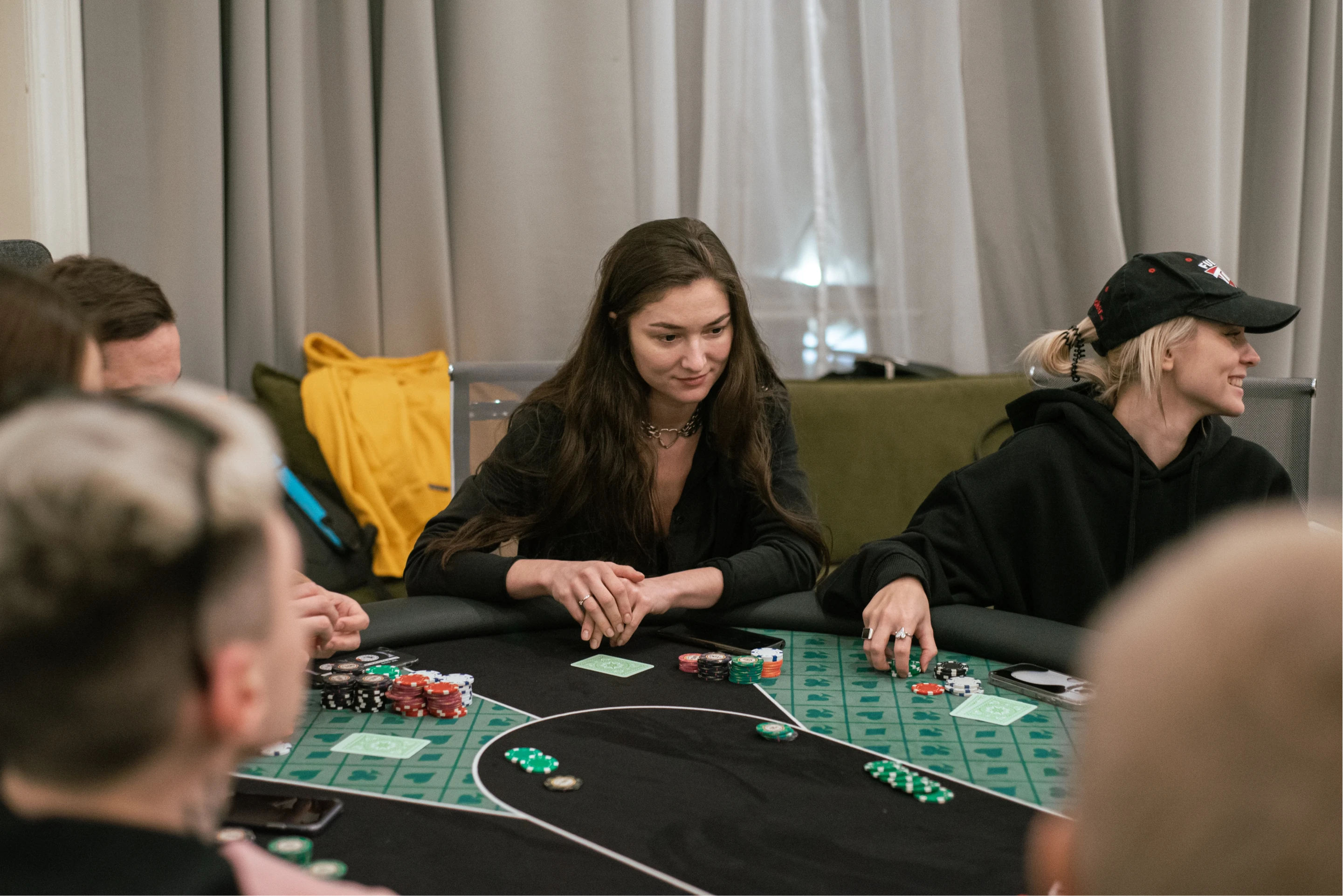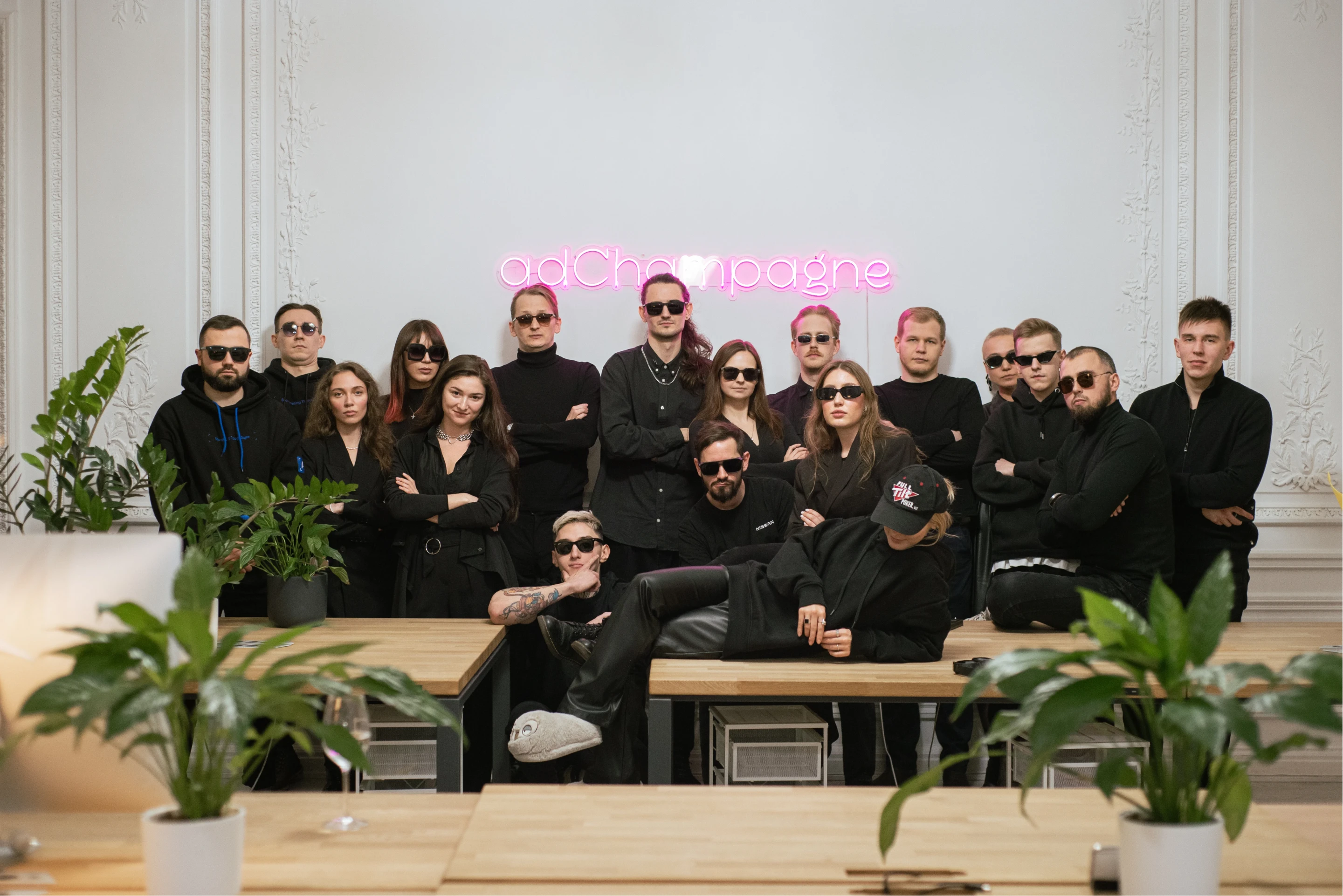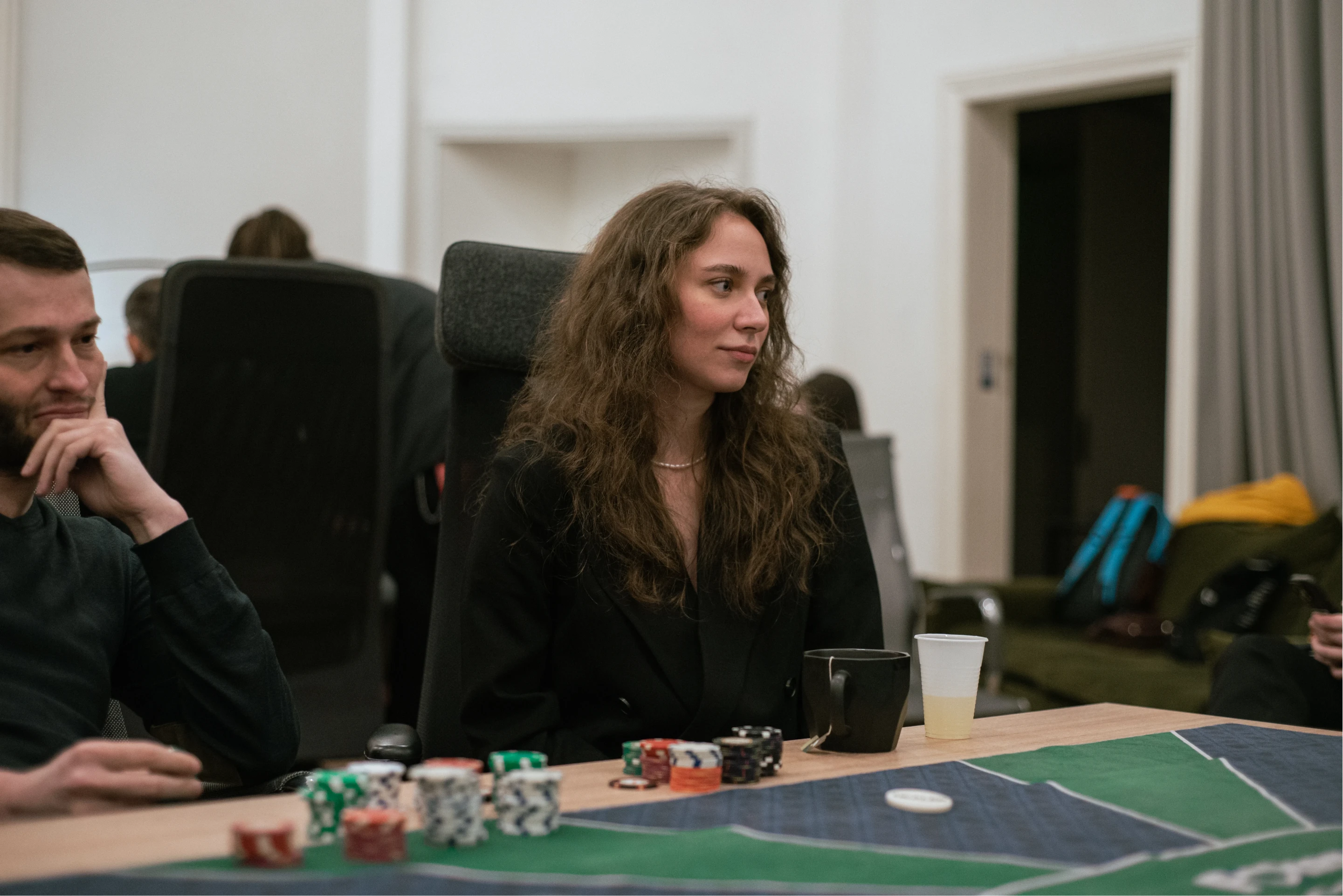 Poker and chocolate
In the office, we can not only work, but also relax by organizing informal events and gatherings of interest. Recently, for example, we played poker for candy and cookies. Everything is legal 🙂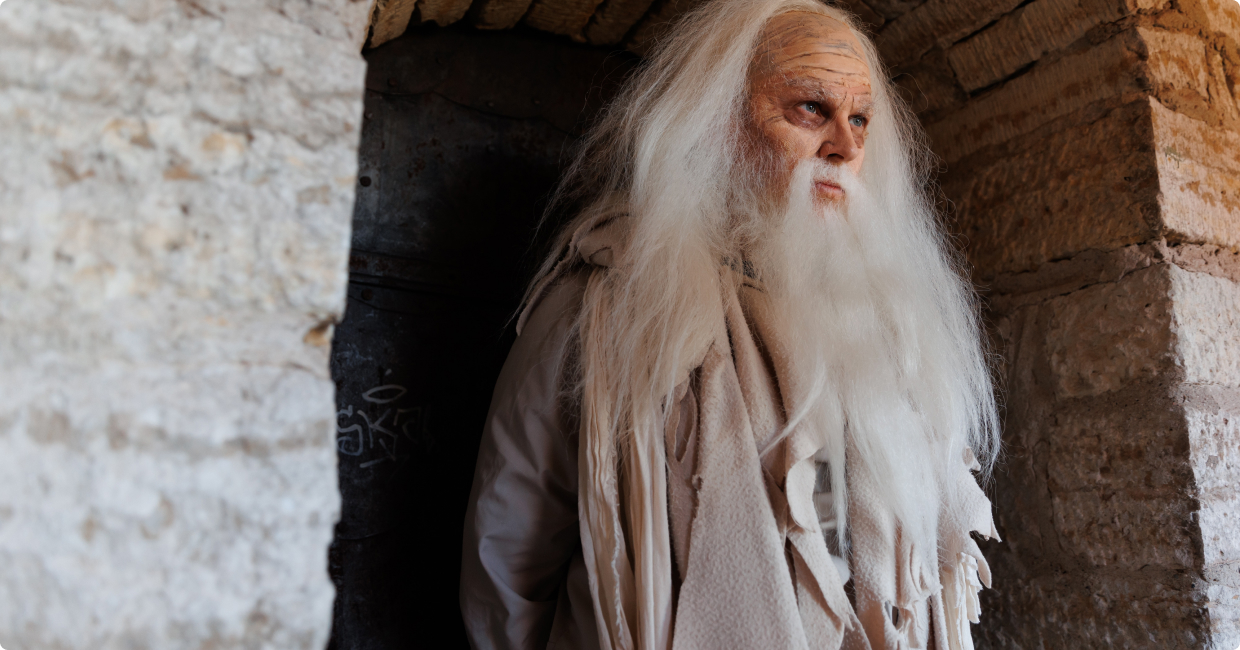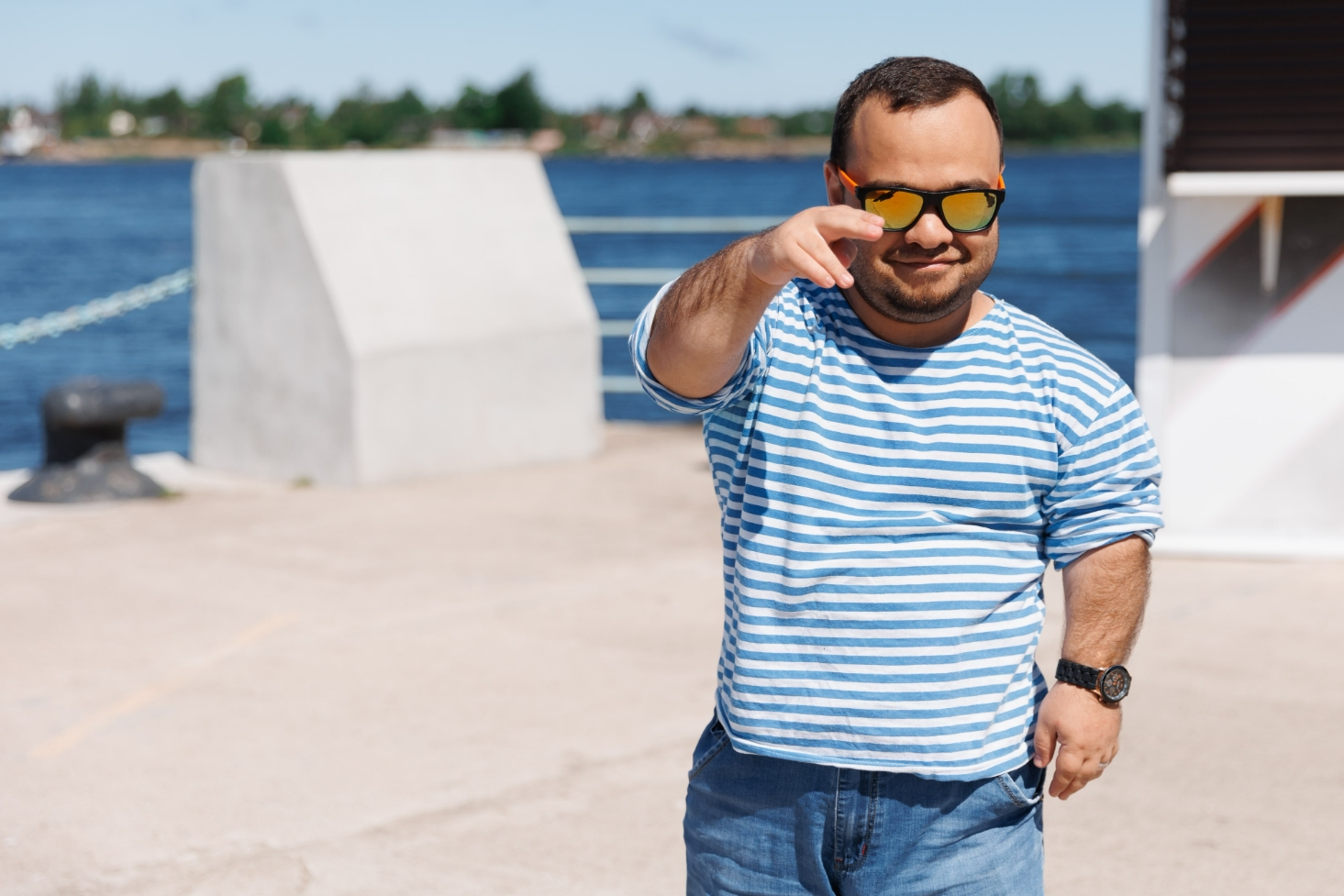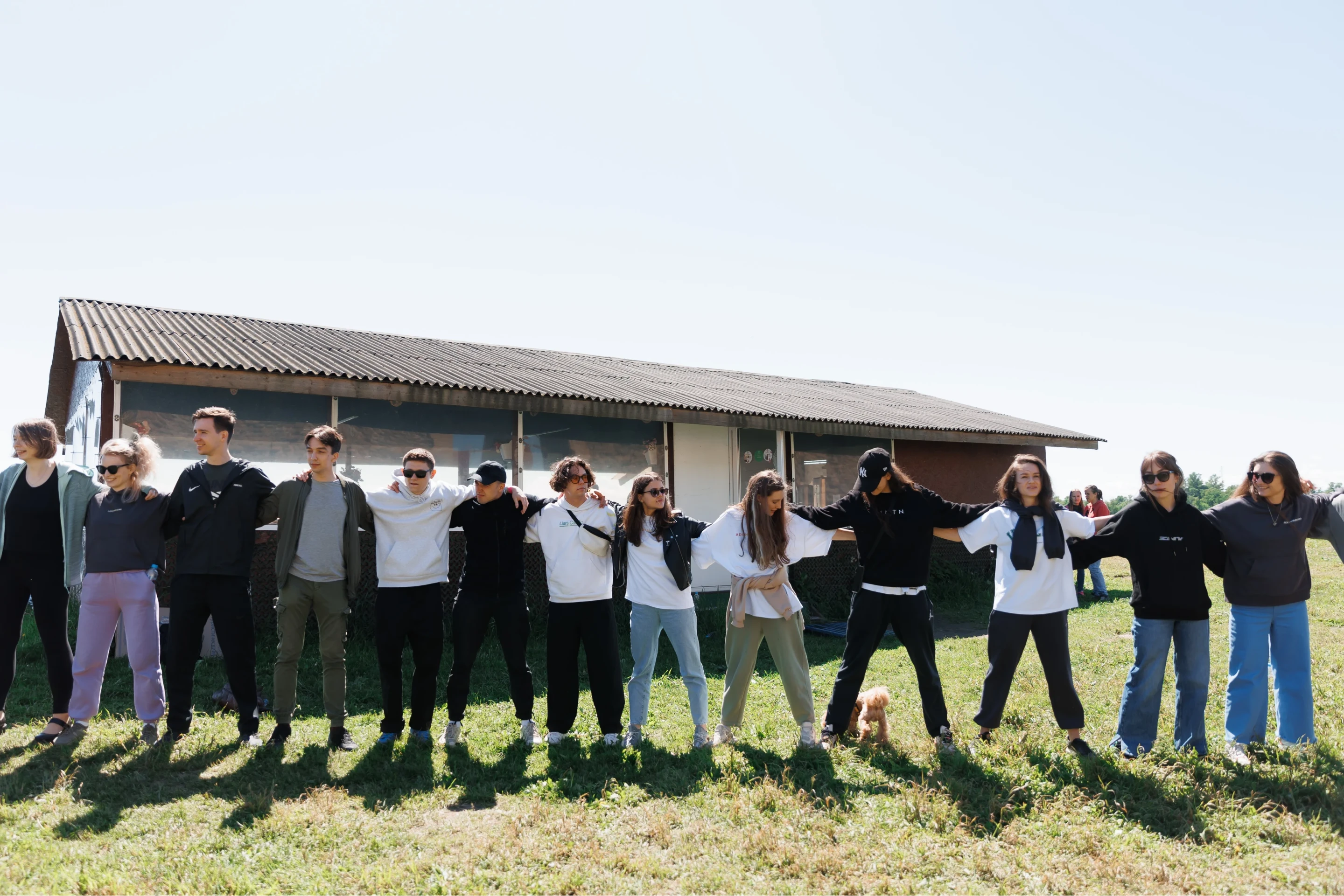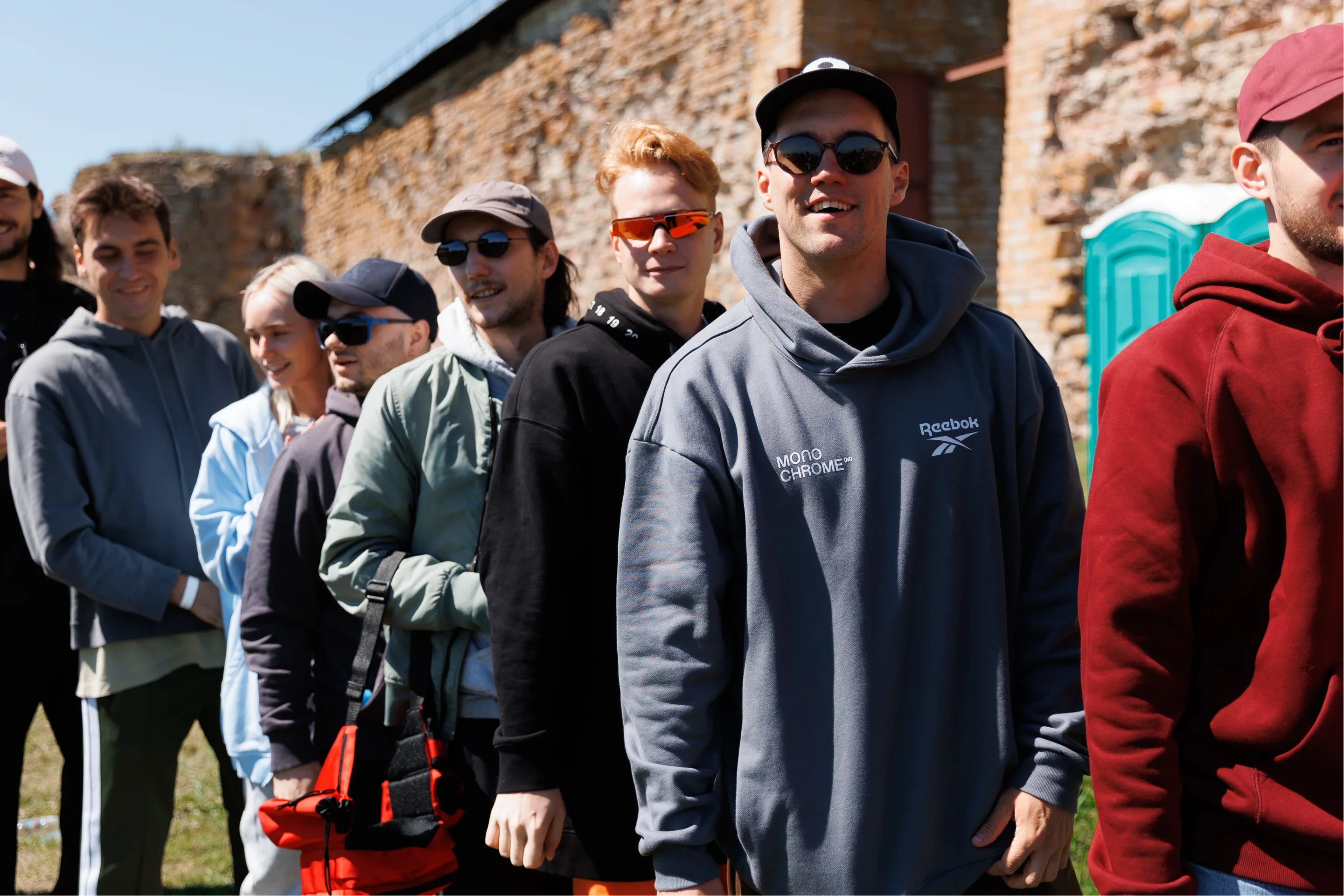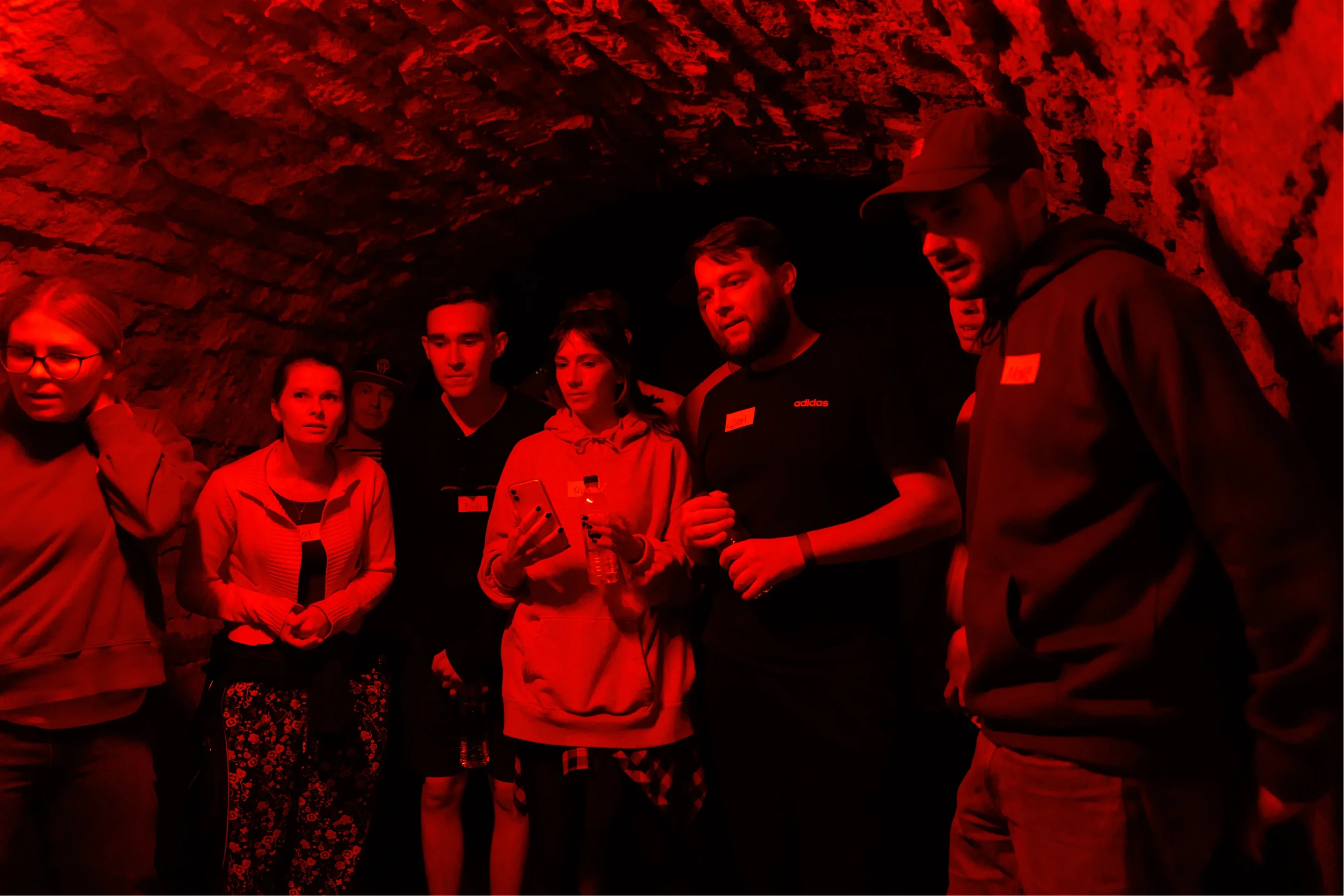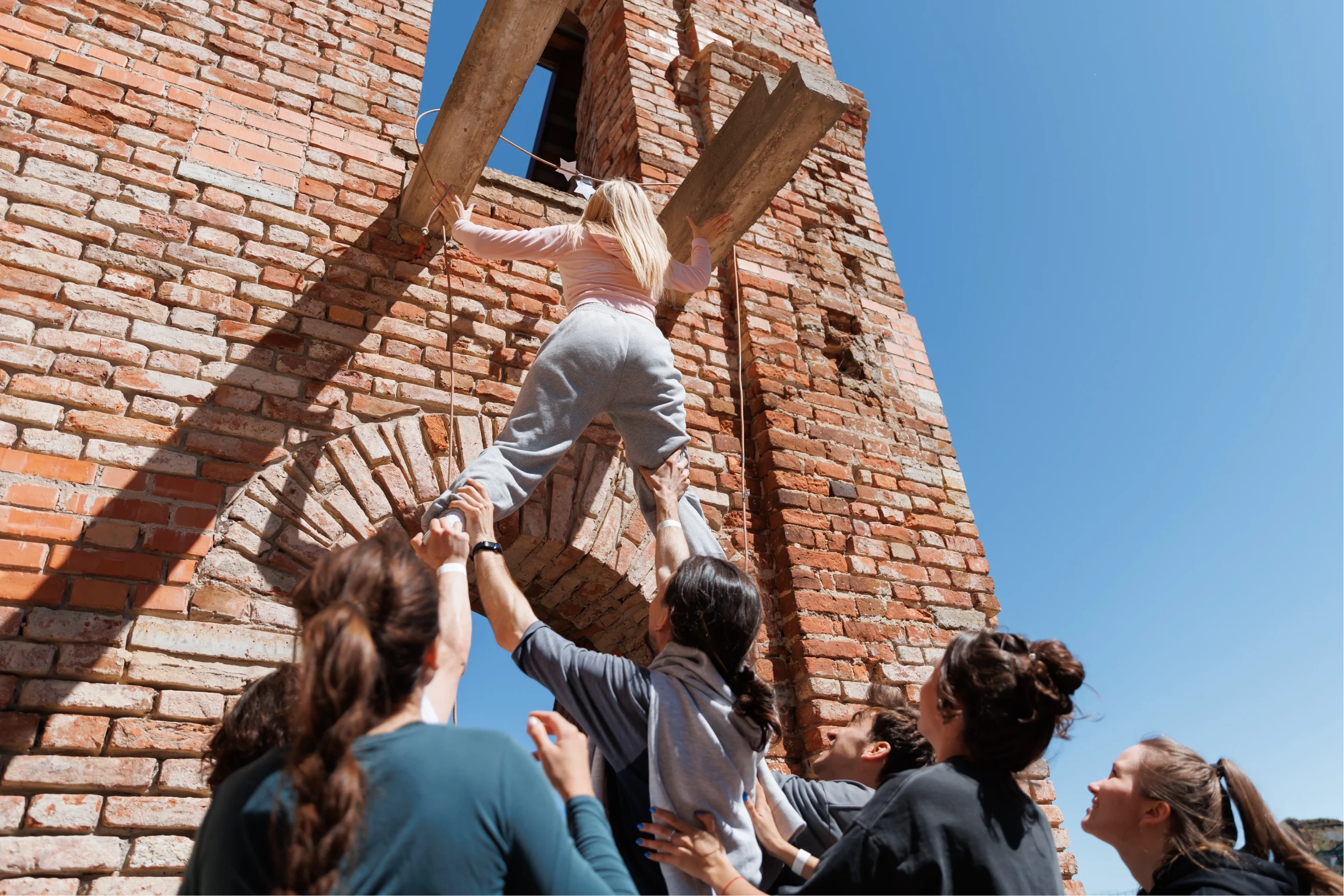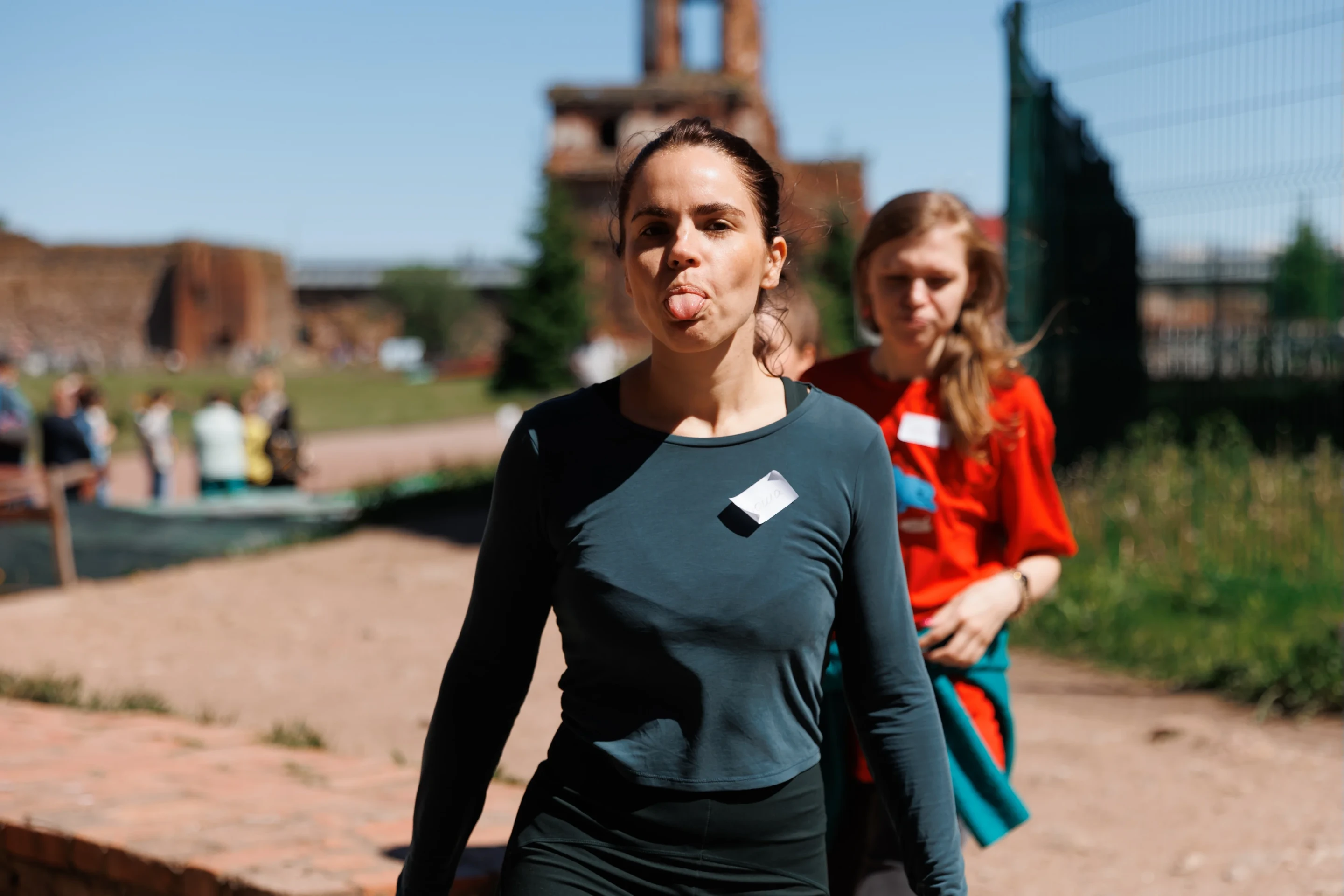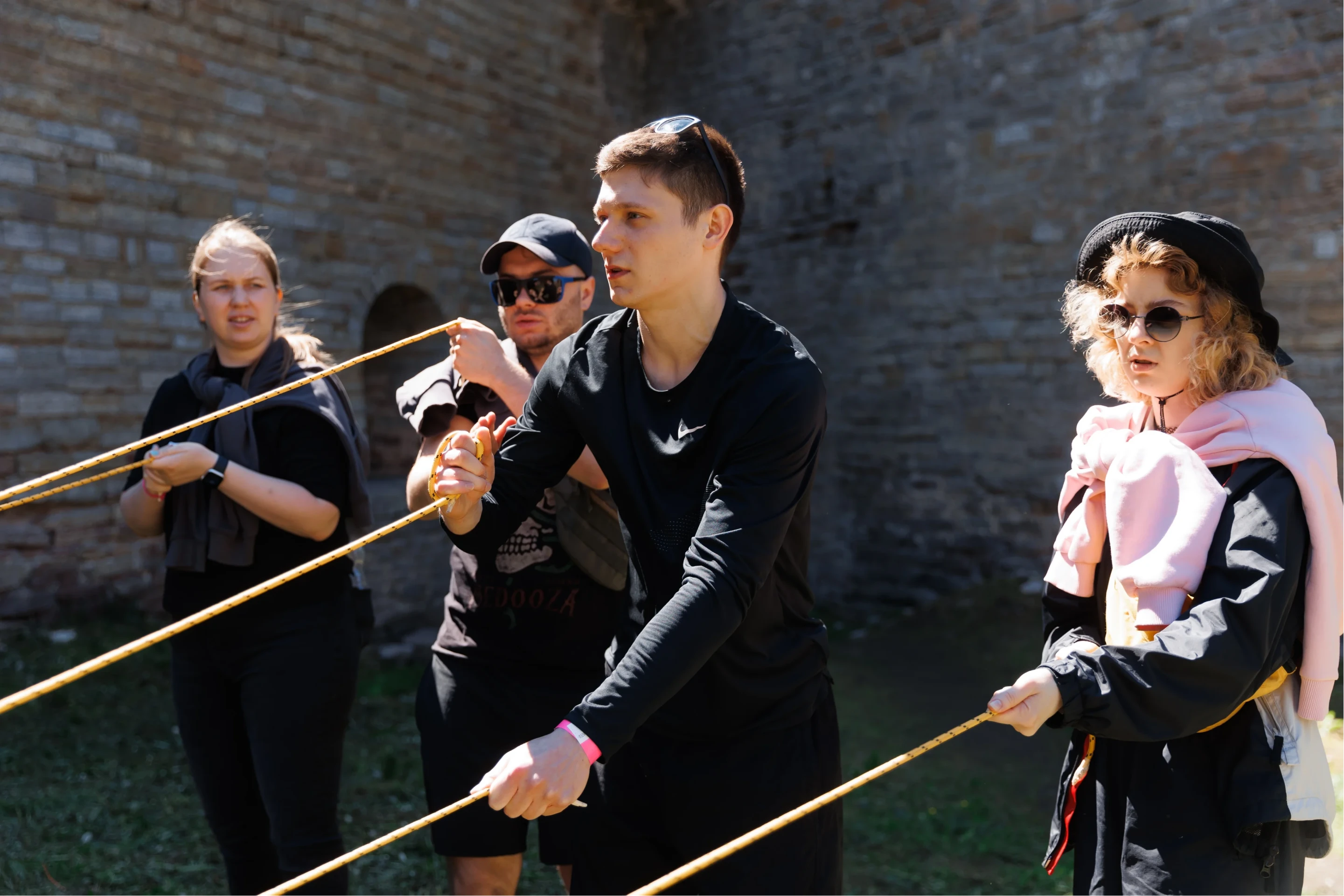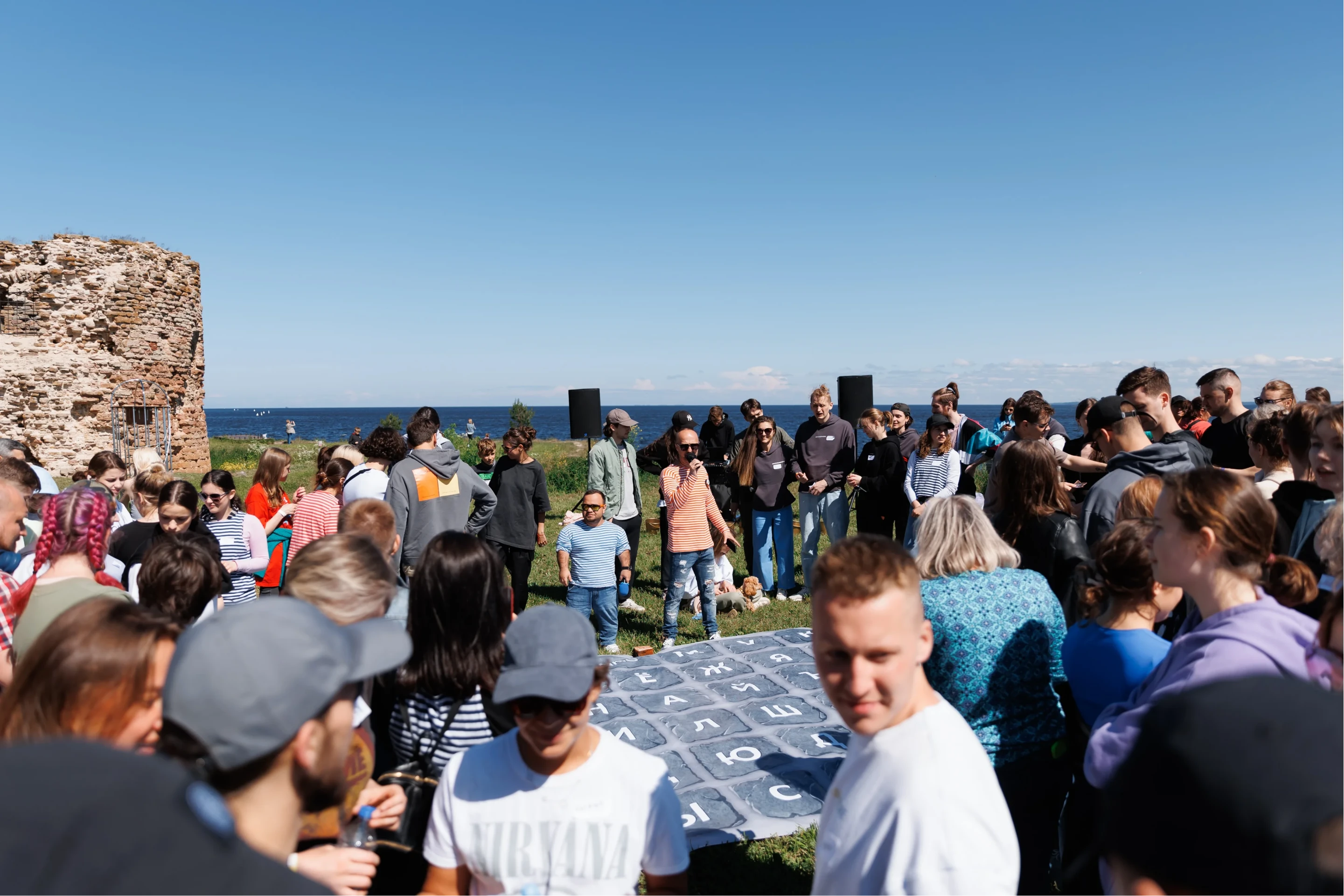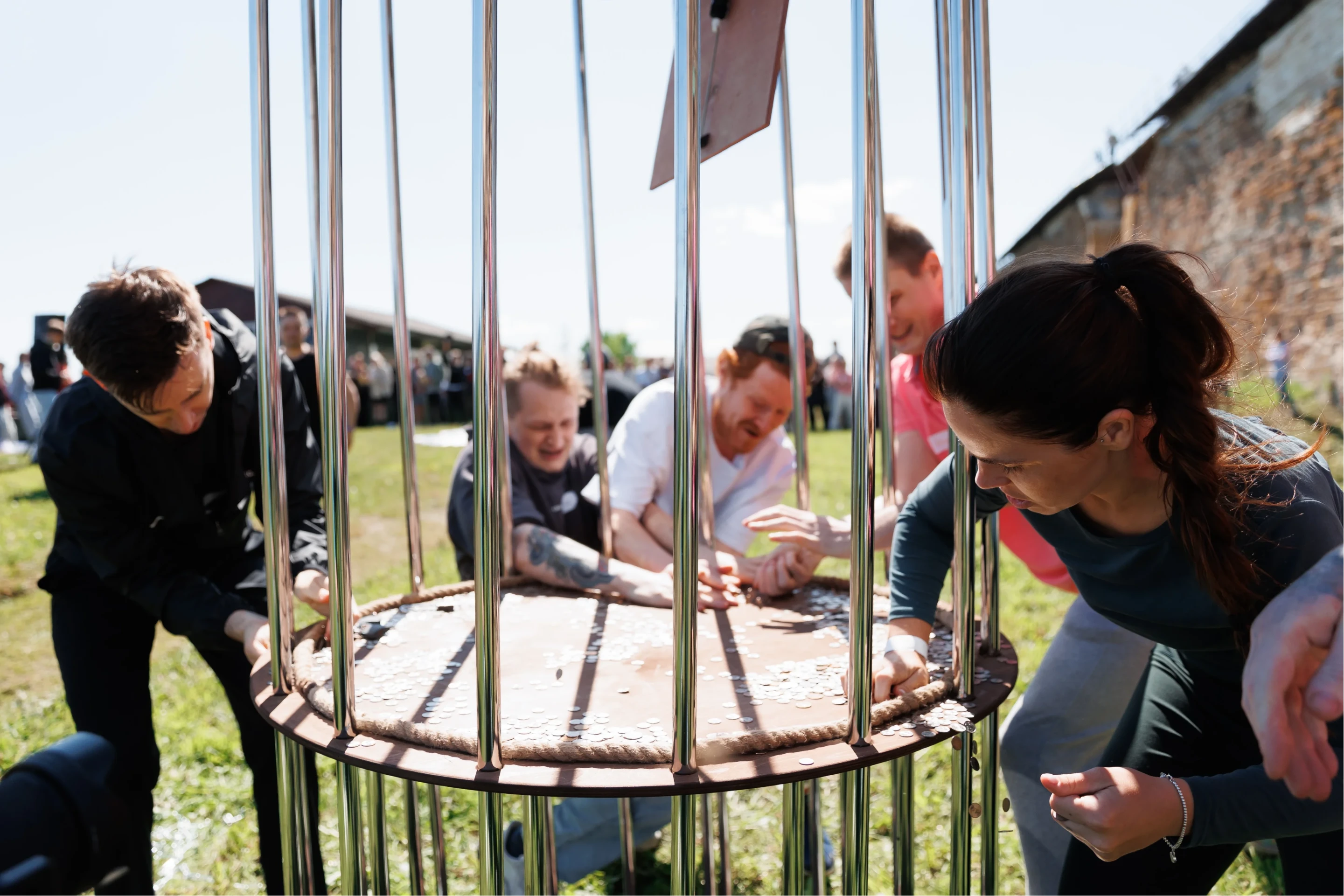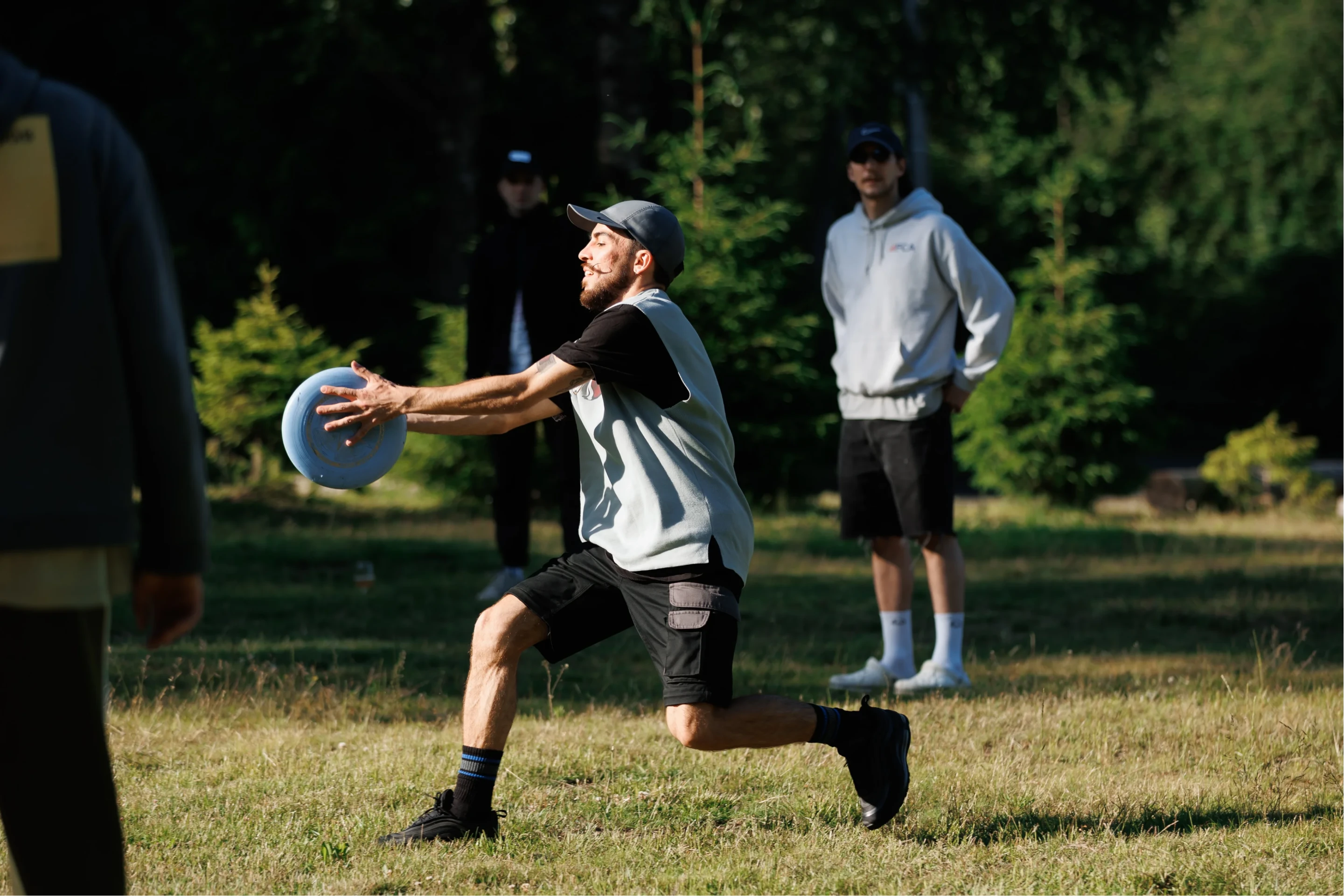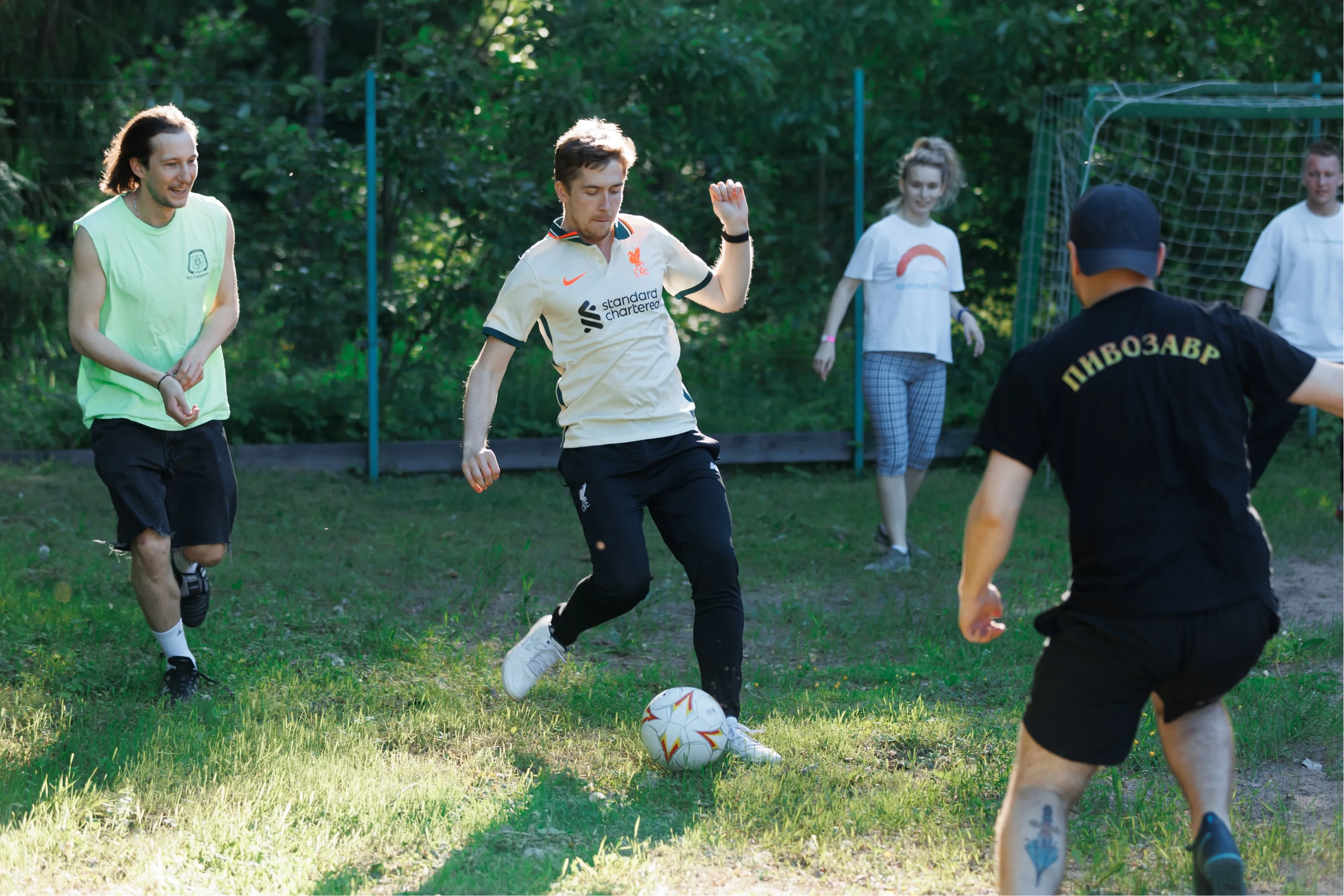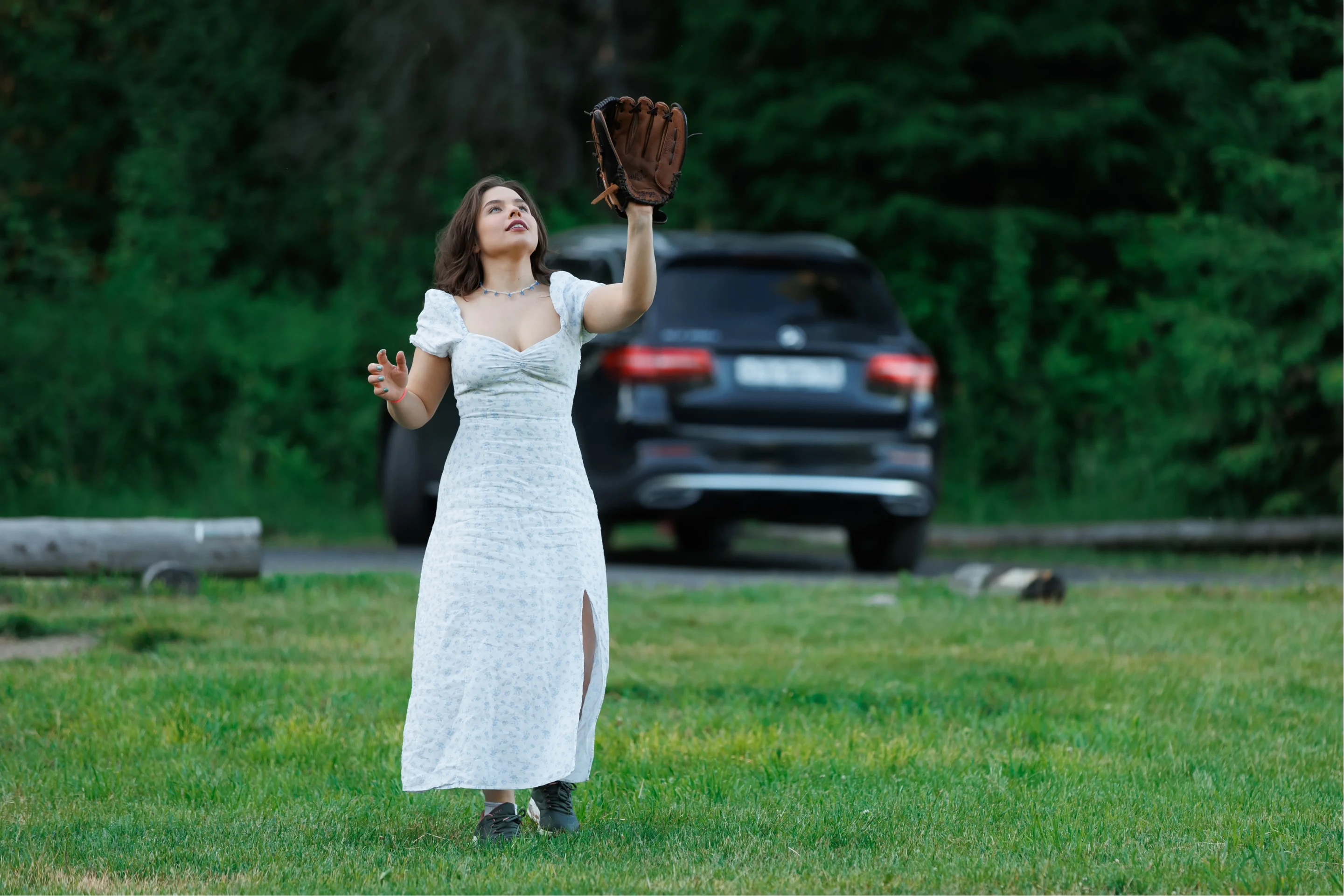 Corporate party «Fort Boyard»
In summer we arranged a real «Fort Boyard» within the walls of the Nutella fortress. There is no sense to tell about it, let everyone will tell by photos. After the competition there was a feast for all participants. By the way, we unanimously decided to give the entire prize fund of the game to charity.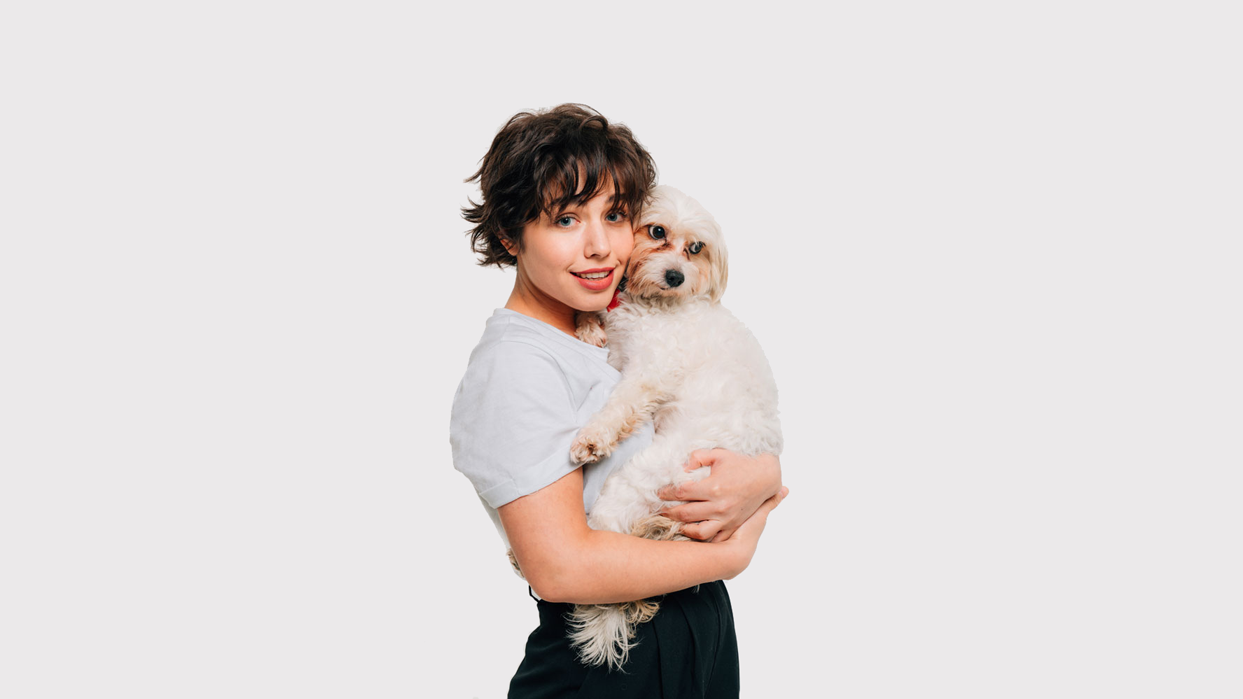 Hike
We purchased animal feed, medicines, clothes and food and distributed all this among several charitable organizations, including, for example, «Nochlezhka», the «Abandoned Angel» animal shelter, the «Advita Foundation» for helping people with cancer, and others. We personally delivered gifts to these organizations, talked to their employees and stroked the cats.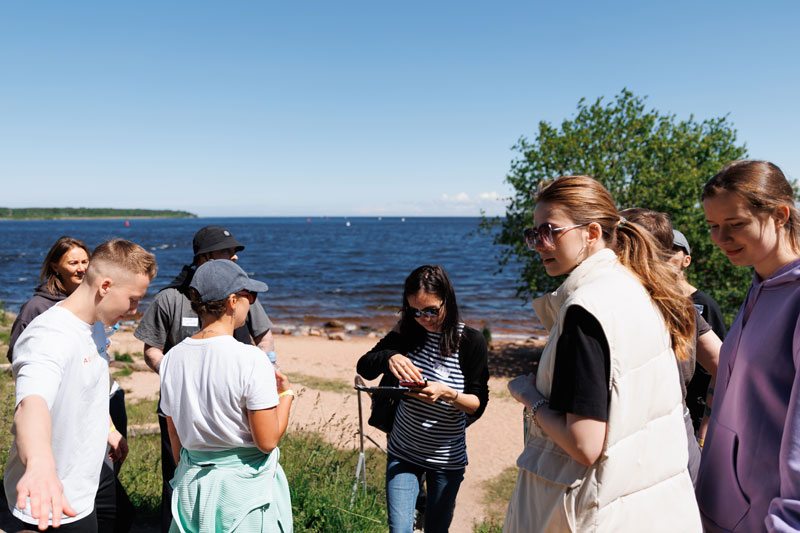 Special Events
Our team often go hiking through forests, enjoy nature, sing songs, take photos, and settle down in a cosy campsite. We provide a safe, calm atmosphere so you can totally immerse yourself in the outdoors.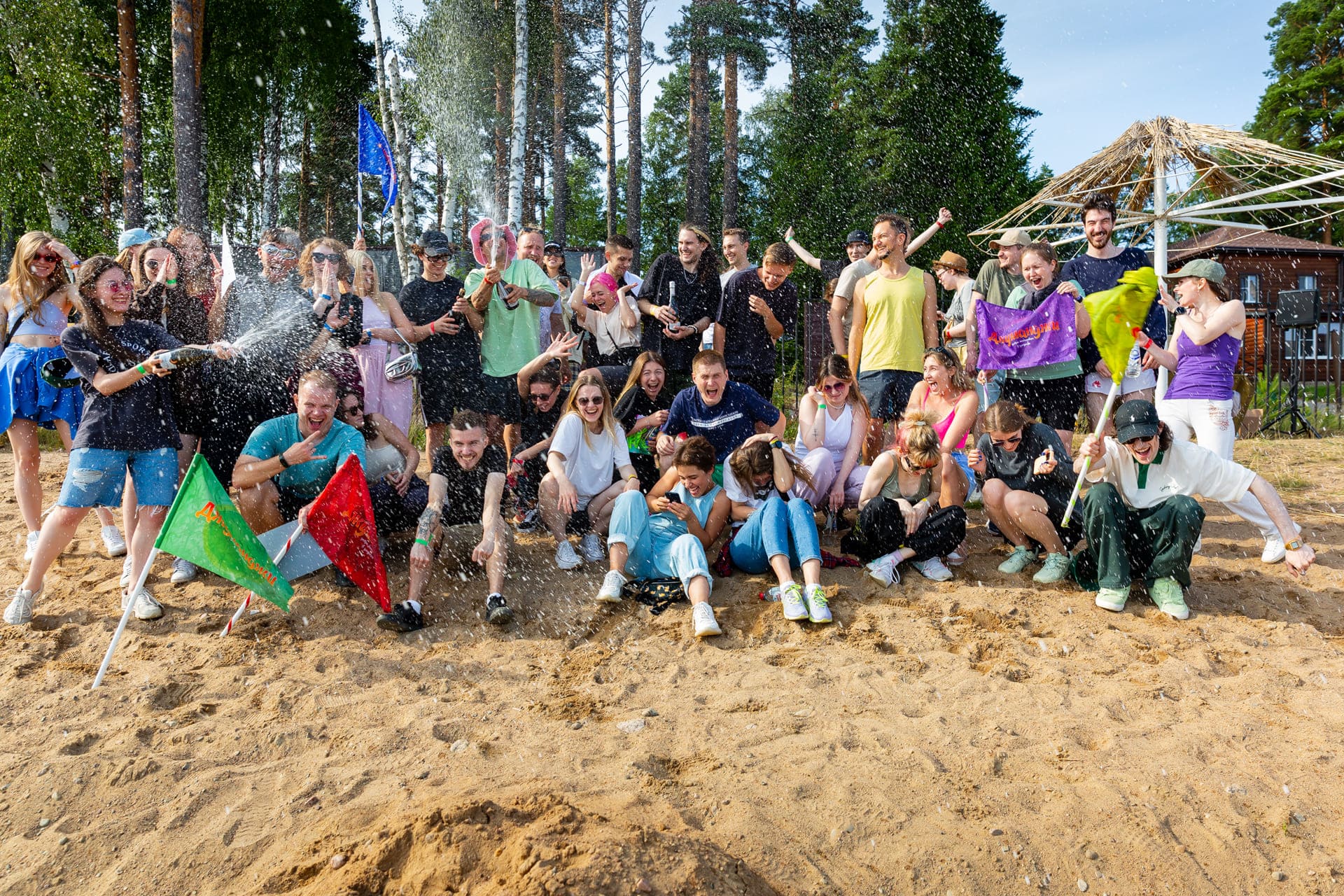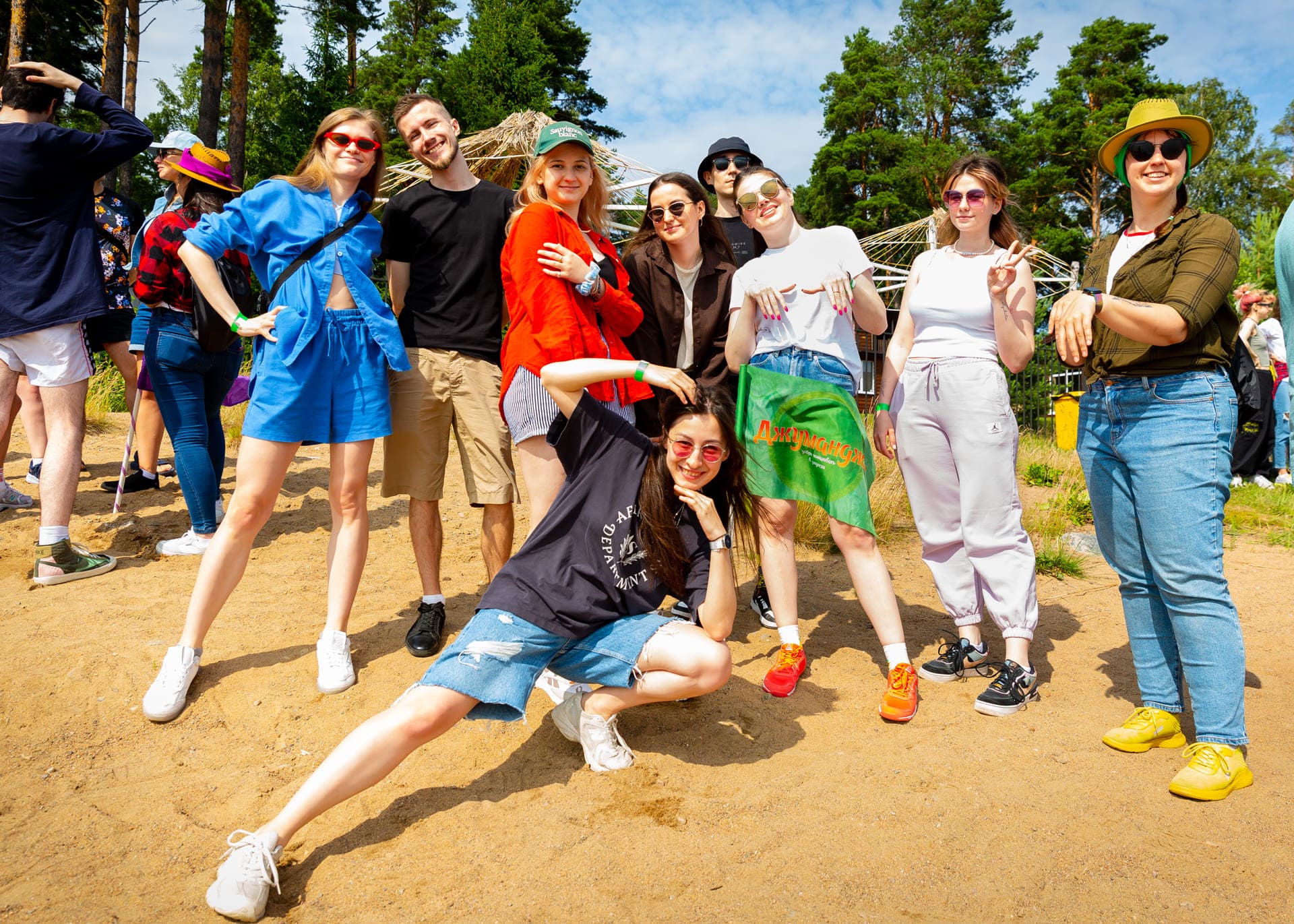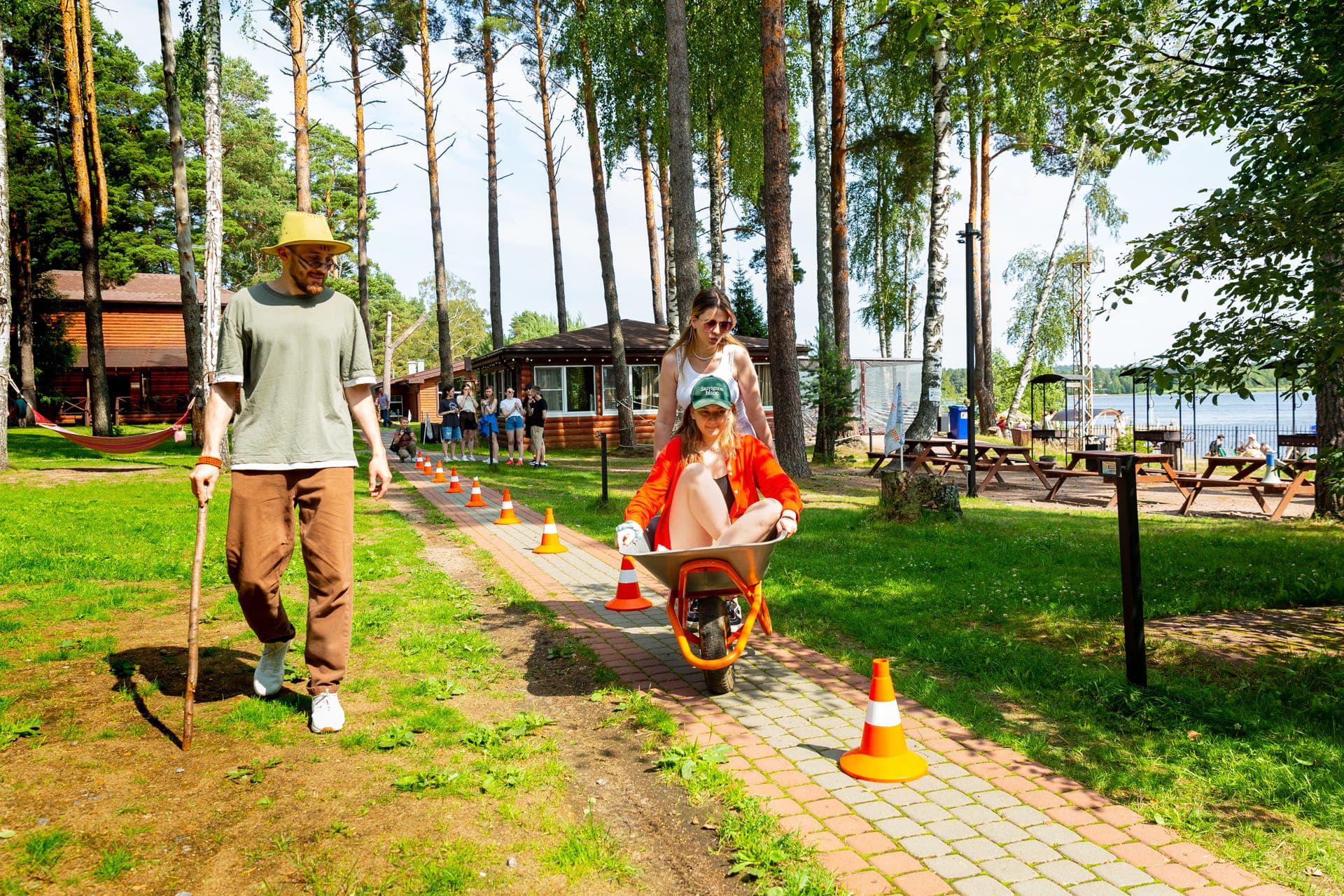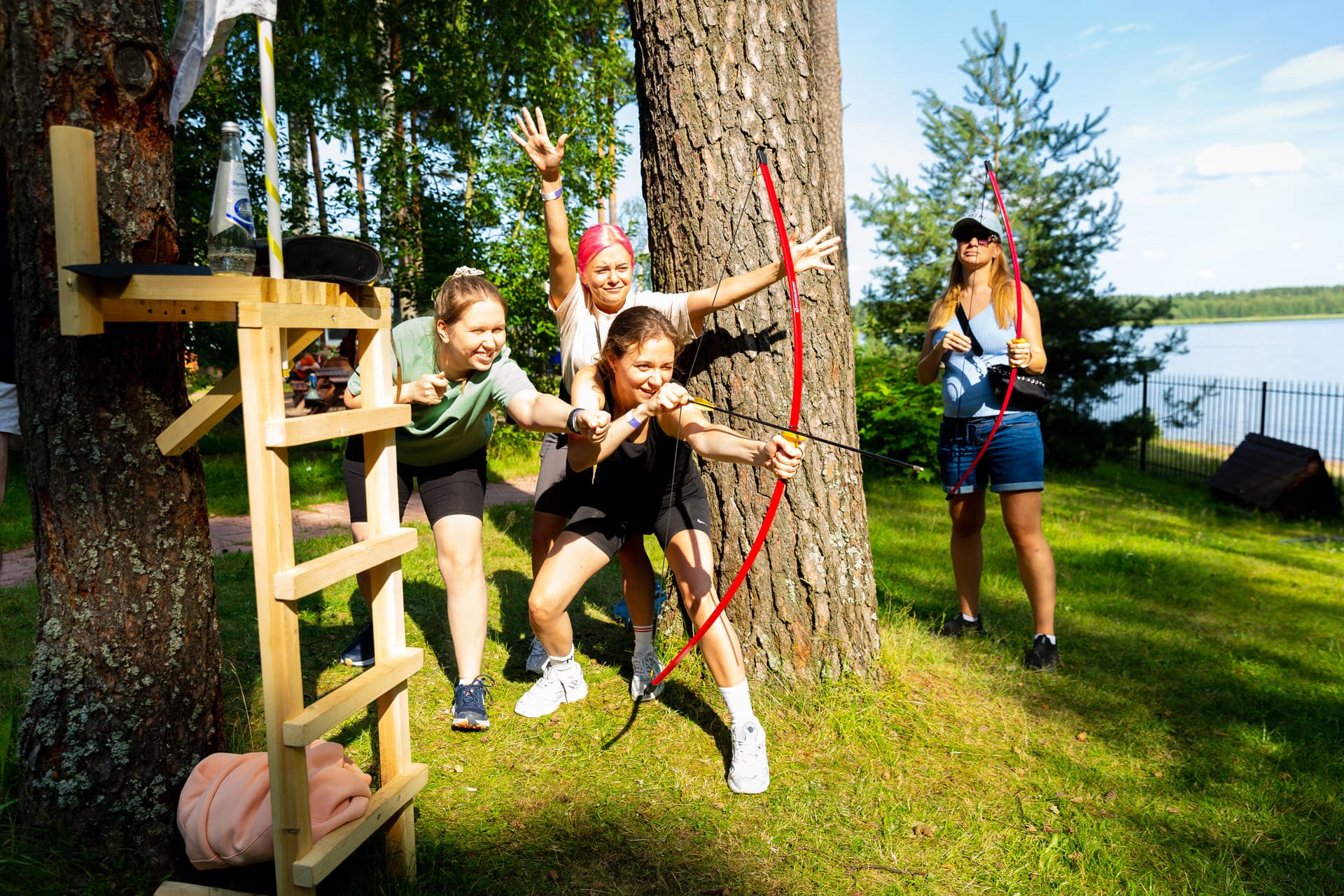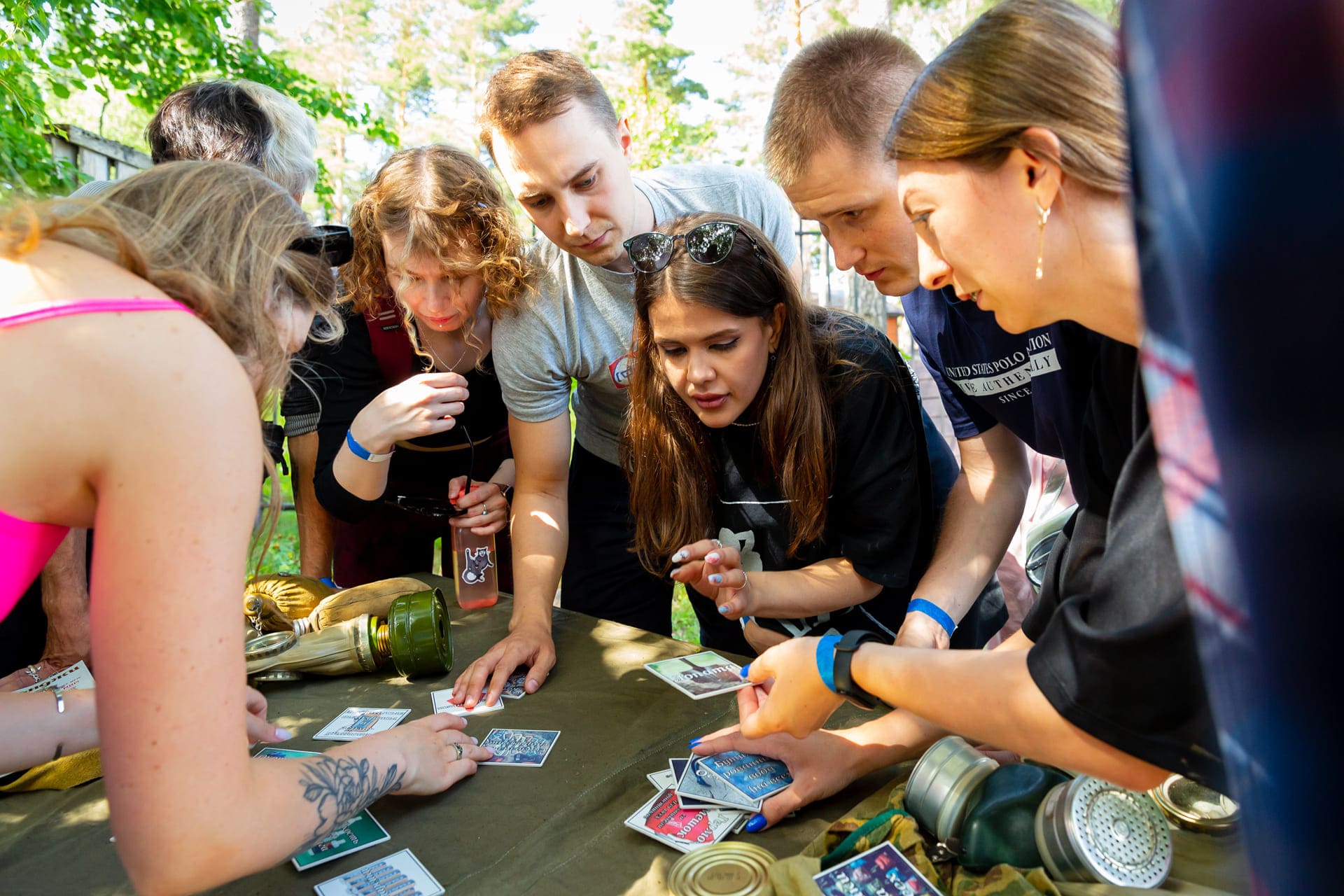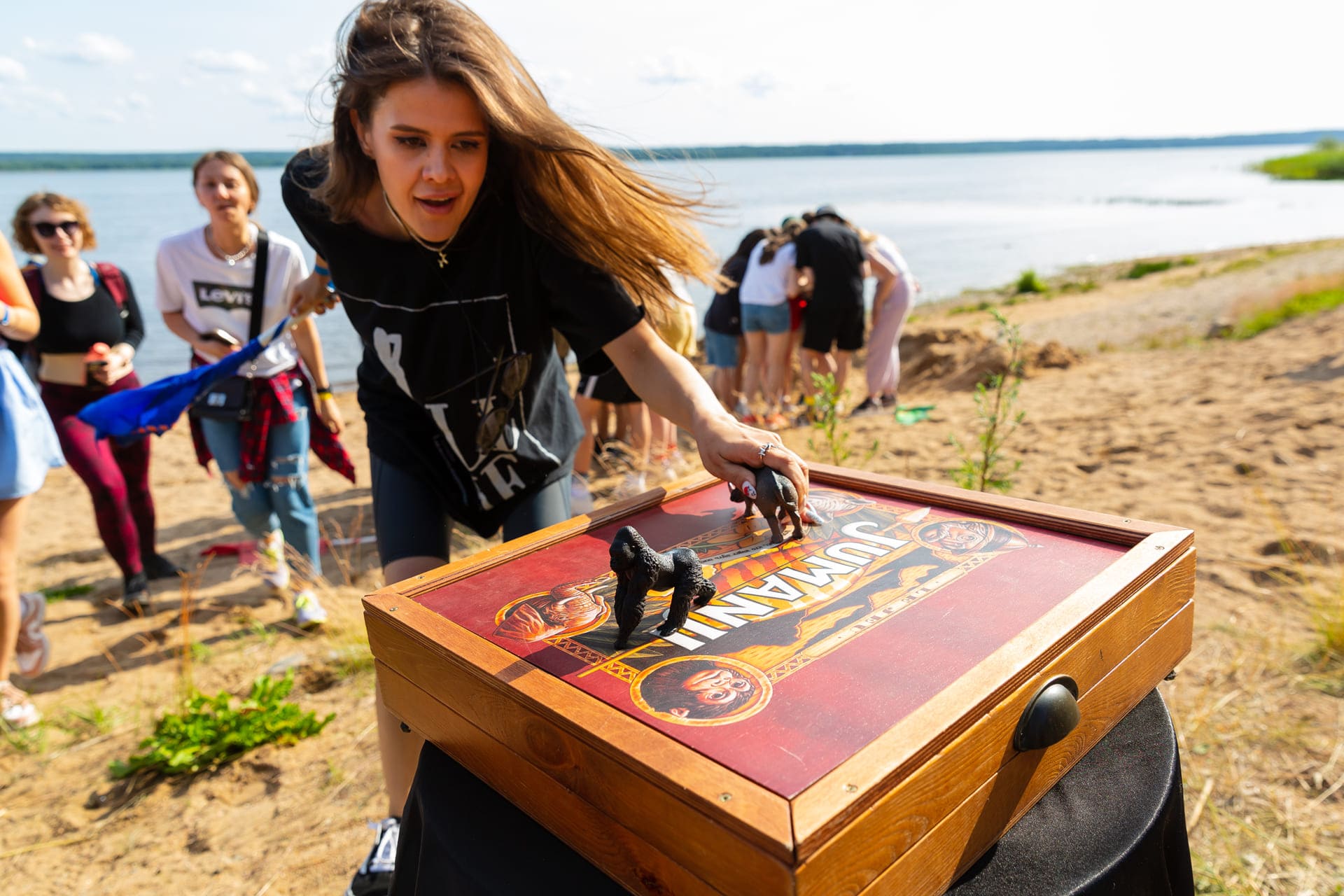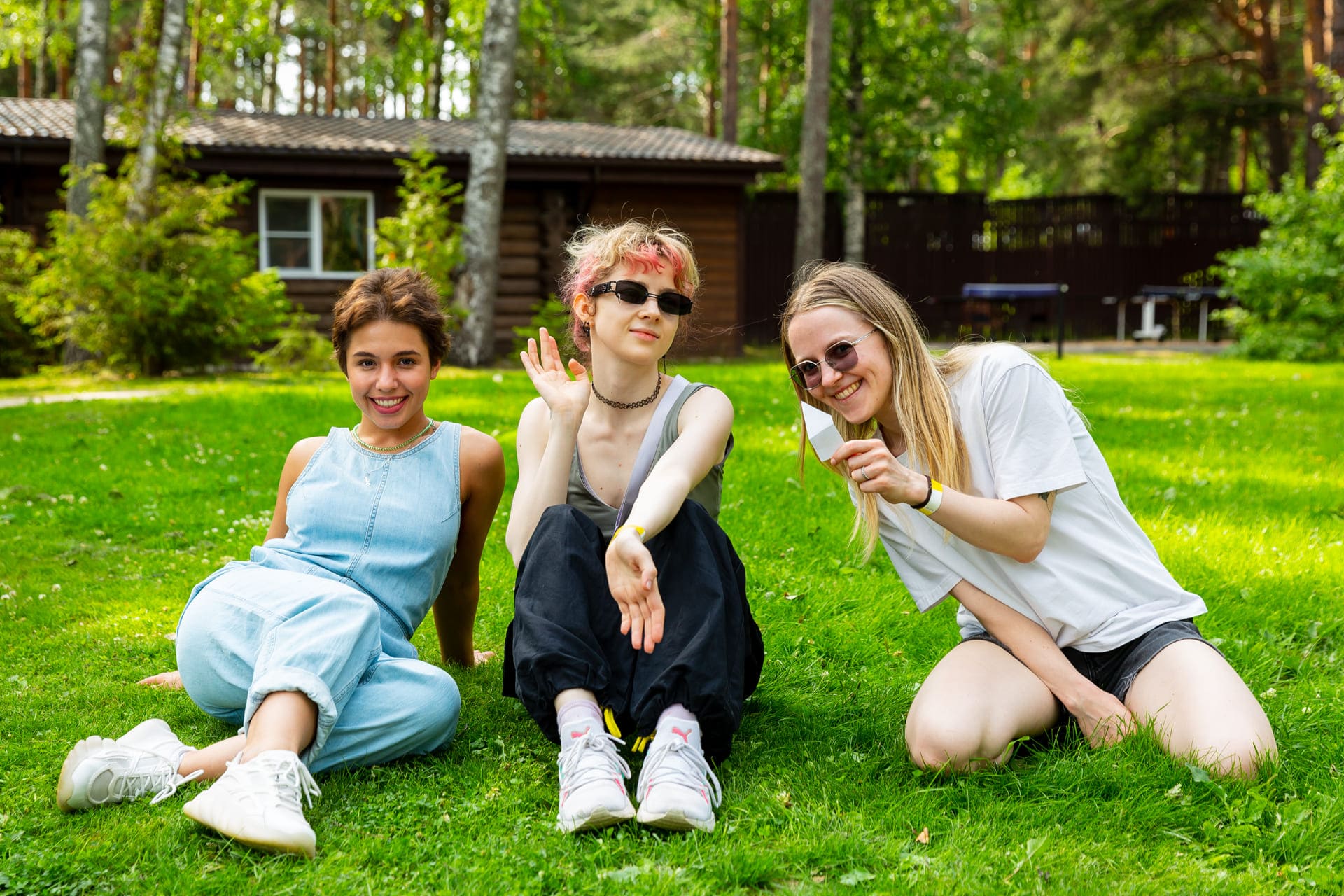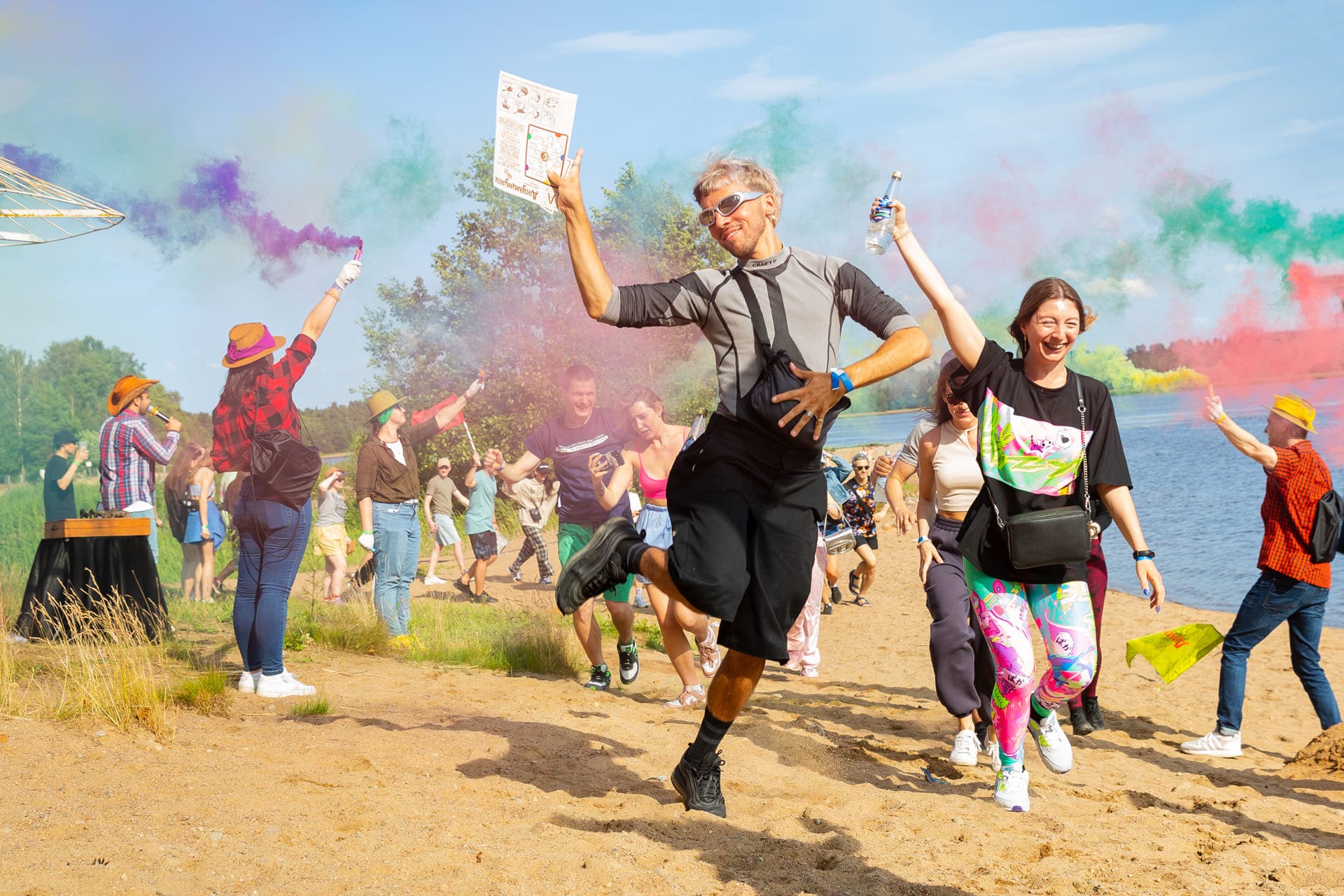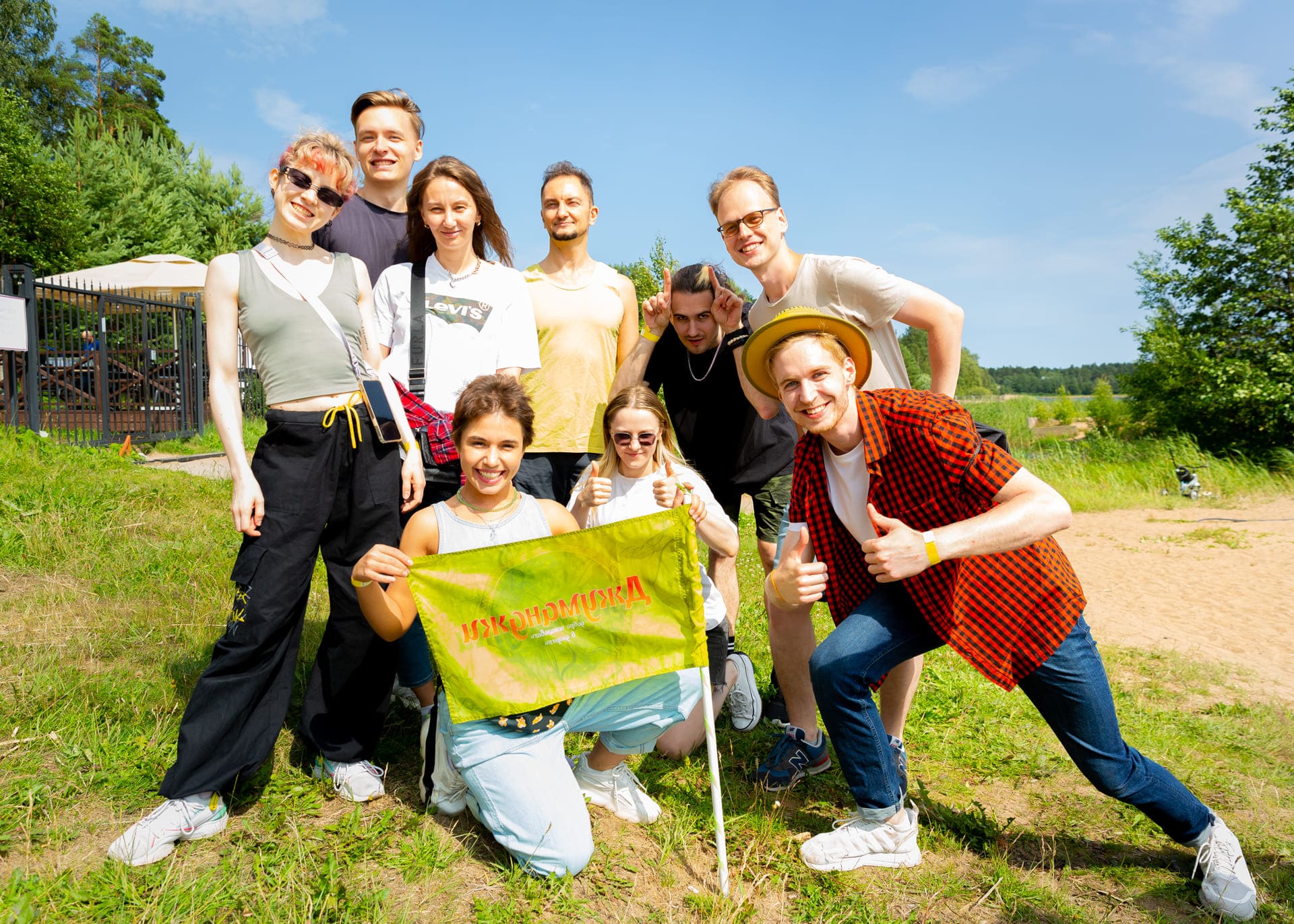 Summer Party at Pearl Base 2023
Never miss a summer party! Outdoor team games, SUP surfing, dinner, dancing and celebrating our lives by the beautiful Vuoksa river. A weekend to remember!
Answering a few popular questions
Can I work remotely?
You can work both remotely and on a hybrid schedule, that means with periodical office visits. For all newcomers, we recommend a hybrid mode (during onboarding and first days). It will help you to personally get acquainted with the team and internal processes. In the future, you can discuss the complete removal.
Where is the office located?
Our office is located in the historical center of St. Petersburg, a three-minute walk from the subway. We also have a branch in the United Arab Emirates. You can always discuss the option to join this office too.
What does your working schedule look like?
There are no rigid time bindings in AdChampagne and our schedule can be called flexible. However, we have tasks that need to be completed on time. Responsibility and self-discipline are important for comfortable work, otherwise a procrastinating employee will let himself and his colleagues down.
How to become a member of AdChampagne team?
To join AdChampagne team you need to go through the "vacancies" section and fill out the feedback form, attaching your resume. After that, the HR-lead will promptly contact you to set up a meeting. There can be several interviews with managers or technical specialists – it helps us learn about you as a potential colleague, and helps you learn about AdChampagne and what you could do here. We can also suggest you to pass the stage associated with the implementation of technical assignment.
Do you have a dress code?
We are open to any manifestations of individuality, as our team consists of young and creatively thinking people. AdChampagne onboards people with different hair colors, tattoos, clothing preferences, hobbies and beliefs. All this does not prevent us from being friends and working in any way, but makes us closer.